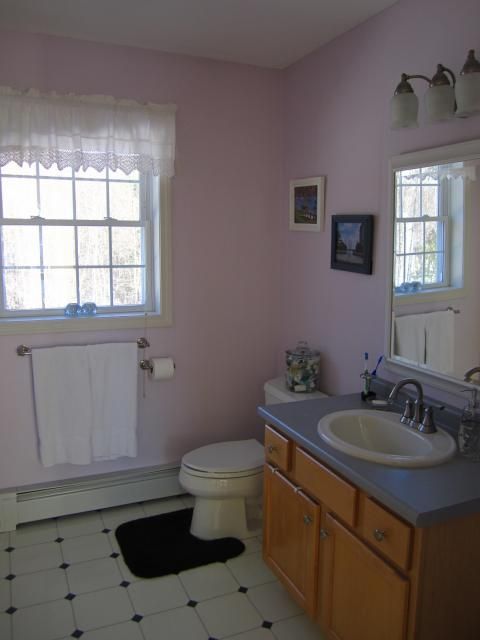 Everyone loves a little potty talk, no?
Since we don't have kids, the bathroom on the second floor of our house is essentially the guest bathroom. Aside from the hypothetical guest, it really only gets used if someone is hogging the master bathroom (and by "someone", I mean "my husband"). This means that, until this bathroom becomes littered with tubby-time toys and other kid items, I can indulge in a little home decor.
I remember going on Pinterest and obsessing over a DIY project that would give your bathroom mirror an accenting frame. Looks like I lucked out; all of the mirrors in our bathrooms are already framed. However, if you're thinking of doing the same
this was one of the projects that I had pinned
. It really turns a standard bathroom mirror into something more noticeable.
Is it slightly tongue-in-cheek to put pictures of riversides and fountains in a bathroom, but oh well.
Why not
have hung pictures in your bathroom?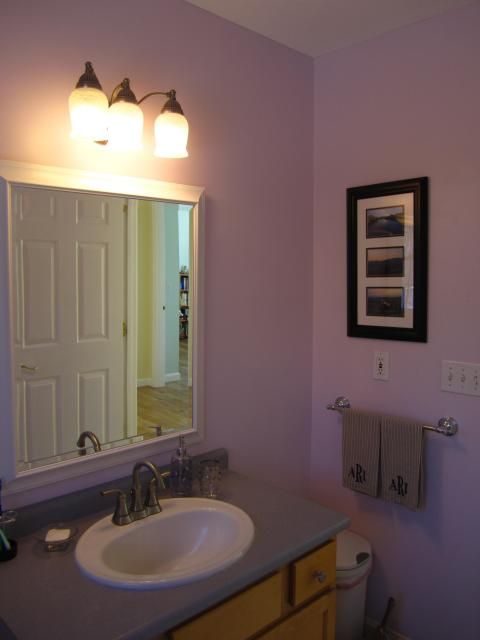 And a long collage-like frame works great by door frames.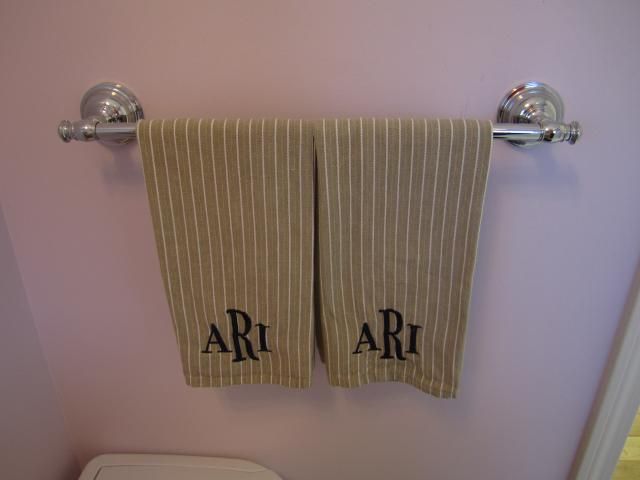 I got these adorable embroidered towels from my brother- and sister-in-law. The light tan goes so well with the white and pale lavender -- and it's a nice little reminder to the guest whose house they are in ;)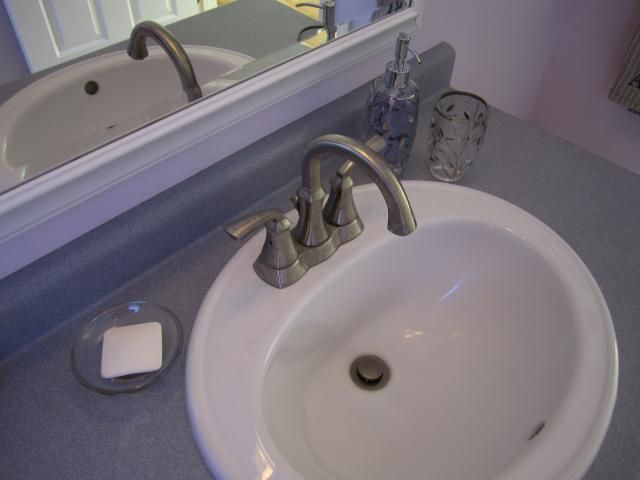 The light, airy feel of the room, it just made sense to buy a glass set for the sink.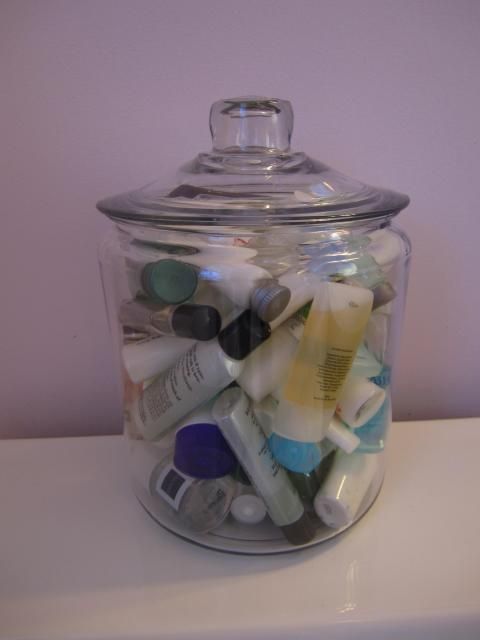 And what is a guest bathroom without guest toiletries? I started this when we lived in our apartment and it now actually has a proper home. I collect the shampoos and soaps the same way other people will collect hotel matchbooks or business cards. Why not keep them in a glass out in the open? I know I feel a little weird using other people's big bottles of shampoo (or soap bars, sheesh). This gives them the option of having their own little bottle or bar.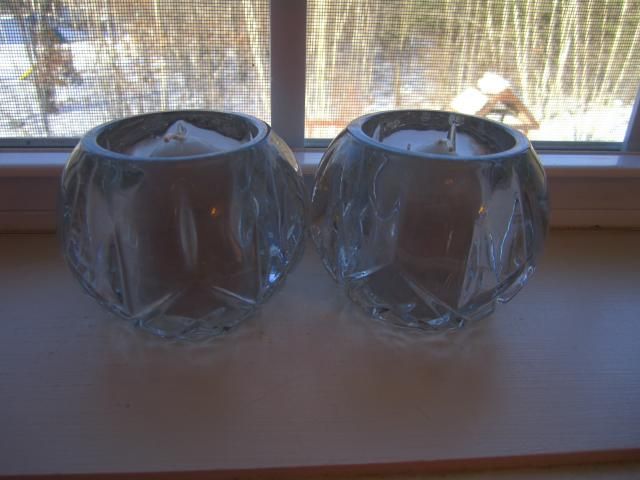 And, going with the pale lavendar/glass theme, I got these for free thanks to my former neighbor at my apartment complex. Now they have a permanent home as bathroom decor (also, check out the snow in the background -- can you tell I shot these pictures a few months ago?).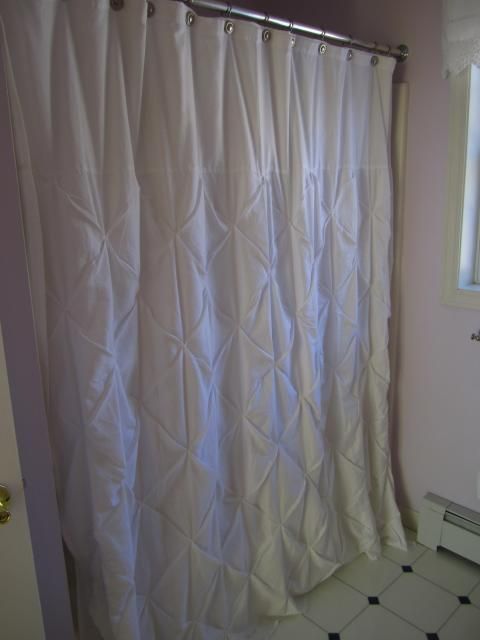 I found this at Target and absolutely fell in love. The diamond folds are a really nice touch.
I know that's a lot of work for one little bathroom, but, hey, that's the joys of homeownership -- that bathroom is
mine
(technically the bank's until like 2033), and I can do whatever I want.
Up next -- my dining room! Now that we
finally
bought a kitchenette table and put our dining room table in the actual dining room, I've been able to let my pseudo-interior decorator loose on yet another room.