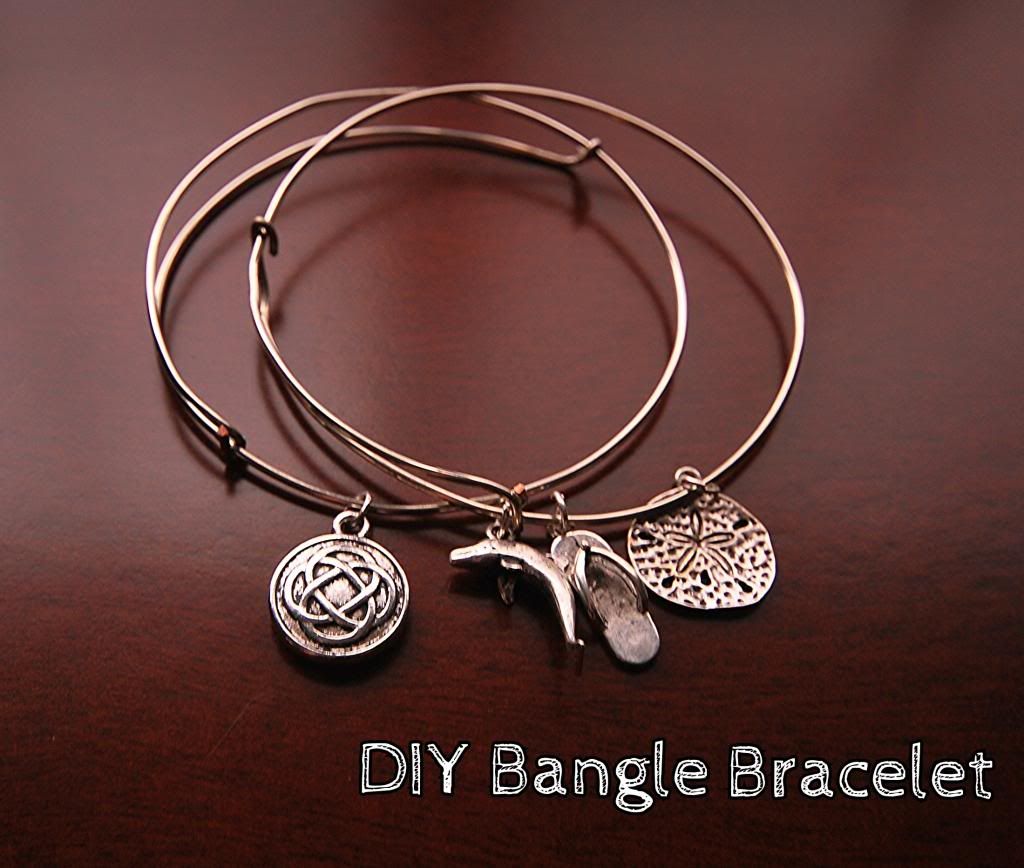 First there were the Livestrong bracelets, then Pandora -- now the biggest craze is the Alex & Ani bracelets. I think these are the most adorable bracelets. However, these bracelets can easily run you up to over $50 a pop (with the average bracelet still costing at least $25+). And these bracelets, much like charms on a charm bracelet, are meant to be collected, I could easily go broke trying to buy them all. So, I made a trip over to Michael's and made my own (low-end) version.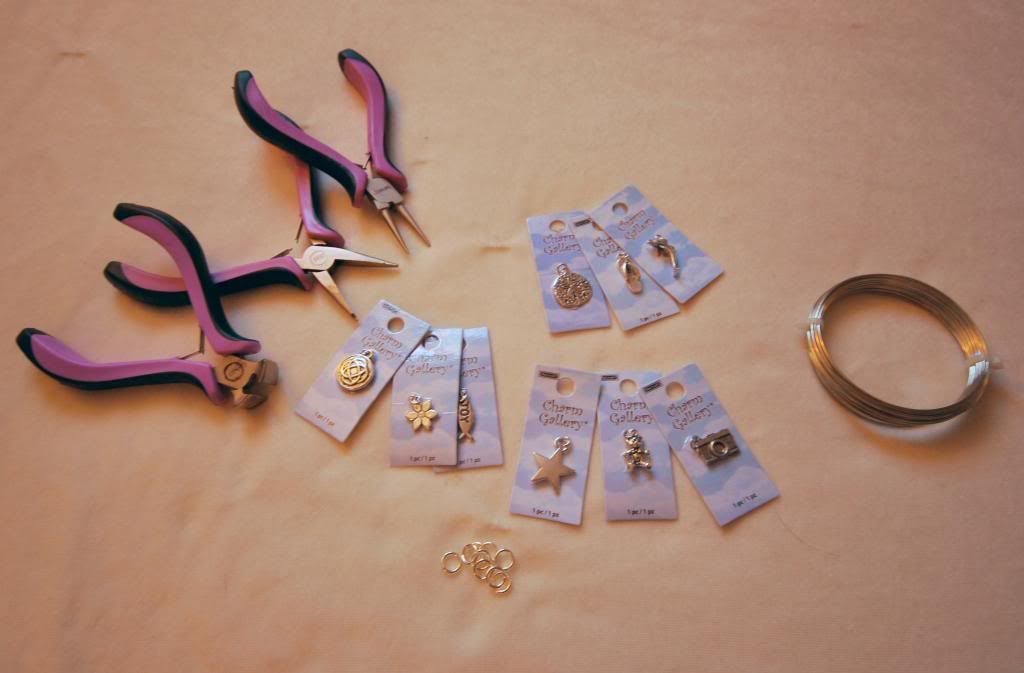 All I needed was:
- Beading wire (I suggest getting stainless steel, as aluminum is too flimsy)
- Charms
- Pliers (flat-nosed and needle-nosed, are preferred)
- Wire cutters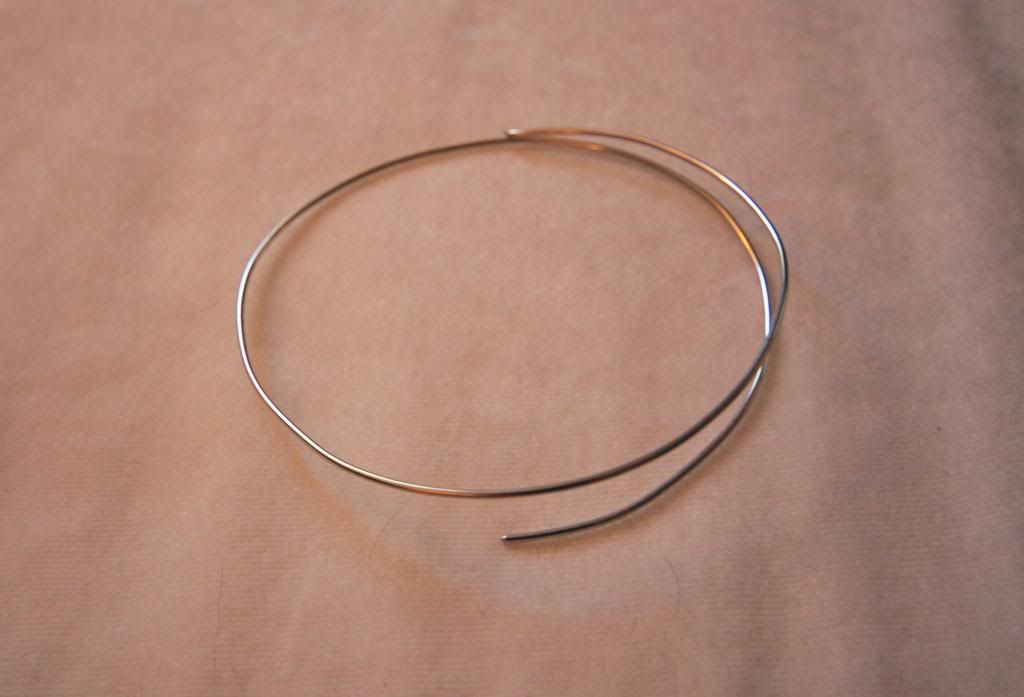 I first cut roughly 1 1/2 the circumference of the wire -- or roughly twice the circumference of my wrist.
I added a charm onto the bracelet and slid it to roughly the center part of the bracelet.
I bent the lower end of the wire up (so that the bent portion is touching the top wire).
After measuring the wire around said wrist, I used my needle-nosed pliers and curved the bent portion around the top wire.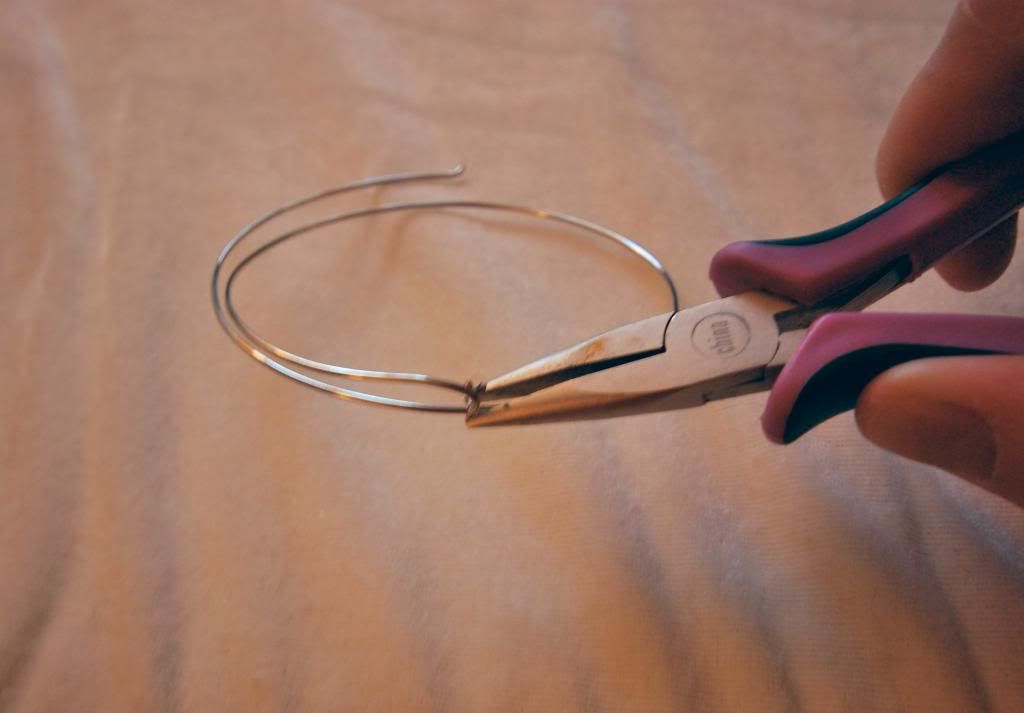 Then, while holding everything in place, I used the flat-nosed pliers to squeeze the bend until the wire cannot move through it.
I then slid on whatever remaining charms for the bracelet.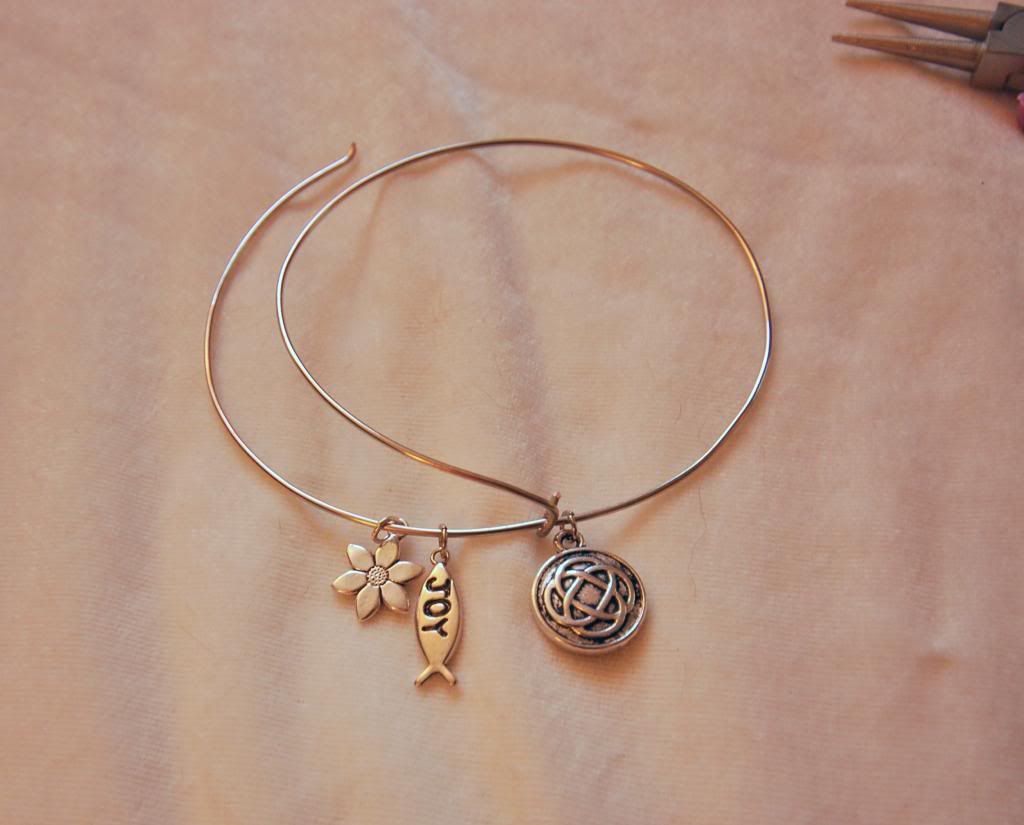 I fed the free wire 1/3 of the way around the bracelet and repeated the process, only now on the bottom portion of the wire. After squeezing everything into place, I cut off the remaining wire and smoothed any rough bends.
I ended up making 4 bracelets with what I got: one is a Celtic spiral bracelet, another is a summertime bracelet, another is a religious bracelet, while one is just a mash-up of charms that caught my eye.
I spent a grand total of $16 for this project, including taxes. The cost for these four bracelets was less than the cost of just one Alex & Ani bracelet. They're definitely not as nice (and are lacking the signature "Made in America with love" et al), but, eh, details.