If it's not apparent yet, I have an obsession with decorating my apartment. My friends joke that I'm in the "pre-nesting phase" -- that, before I know it, I'll be getting baby fever (music to my in-laws' ears, let me tell you!). However, with this obsession comes a need for a change.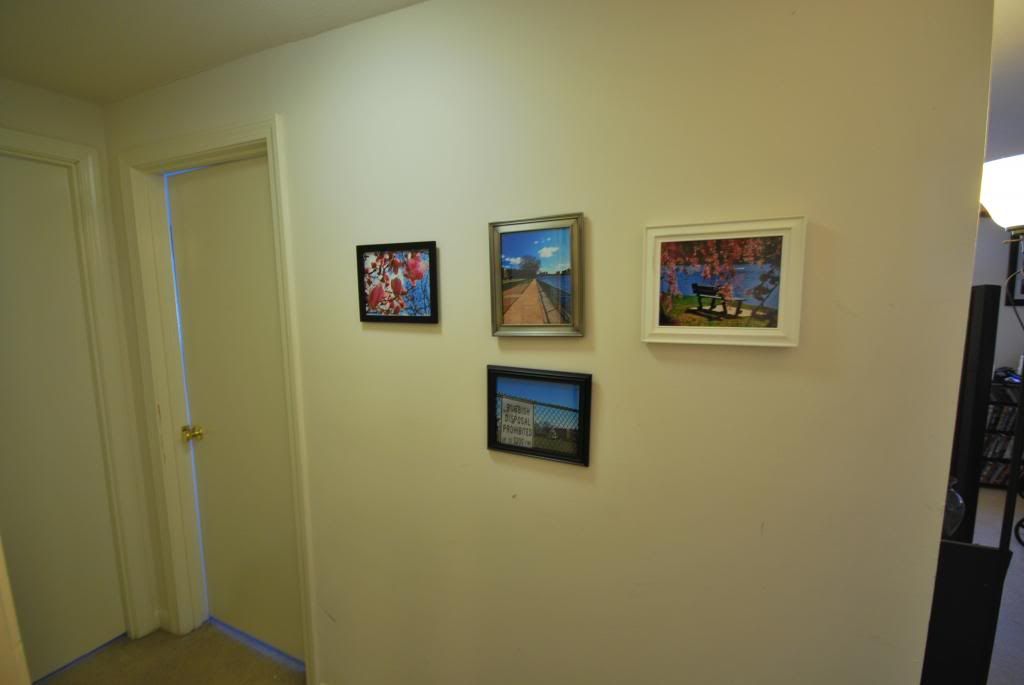 My micro-hallway originally adorned a few random photographs that I had taken over the years. I was slowly but surely printing out shots and purchasing frames. The goal was to have a 3 frame x 3 frame grid, but I lost steam for this project and gave up after frame #4.

I have an obsession with panoramas, and I've been lucky to get a few panoramas to come out fairly well with my point-n-shoot and smart phone. But I never thought to get them printed out. I always imagined it would be an expensive endeavor -- both to get them printed and to get them framed.
I learned pretty quickly that a printed, framed panorama shot can be as cheap as $25!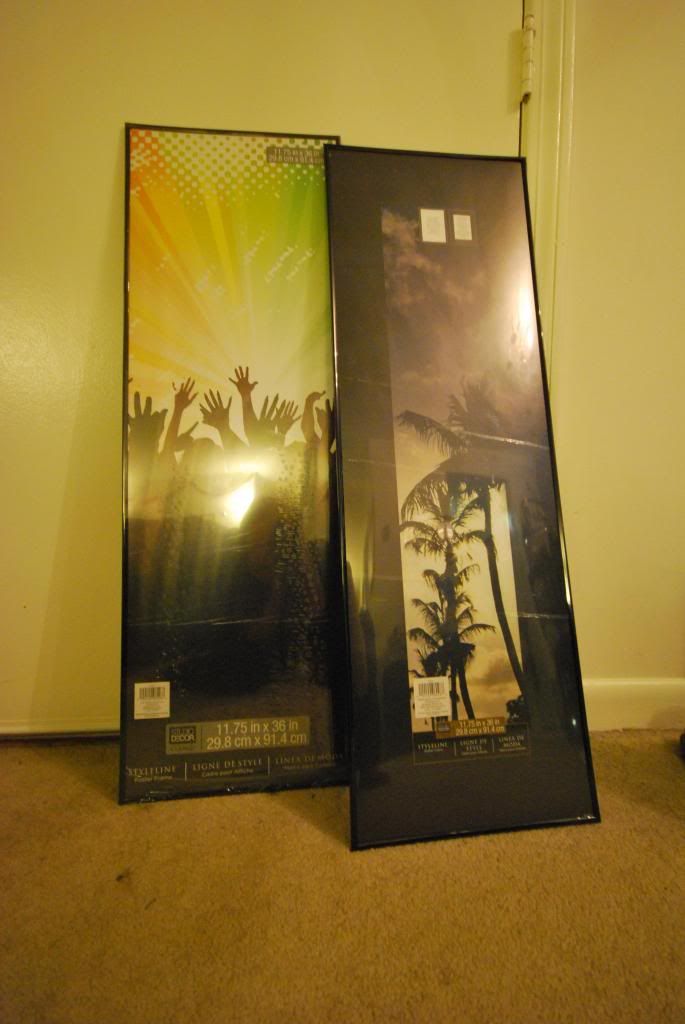 I was able to get these 11.75 x 36 poster frames on sale at Michael's. And -- what a coincidence -- panorama shots are routinely printed at 12 x 36!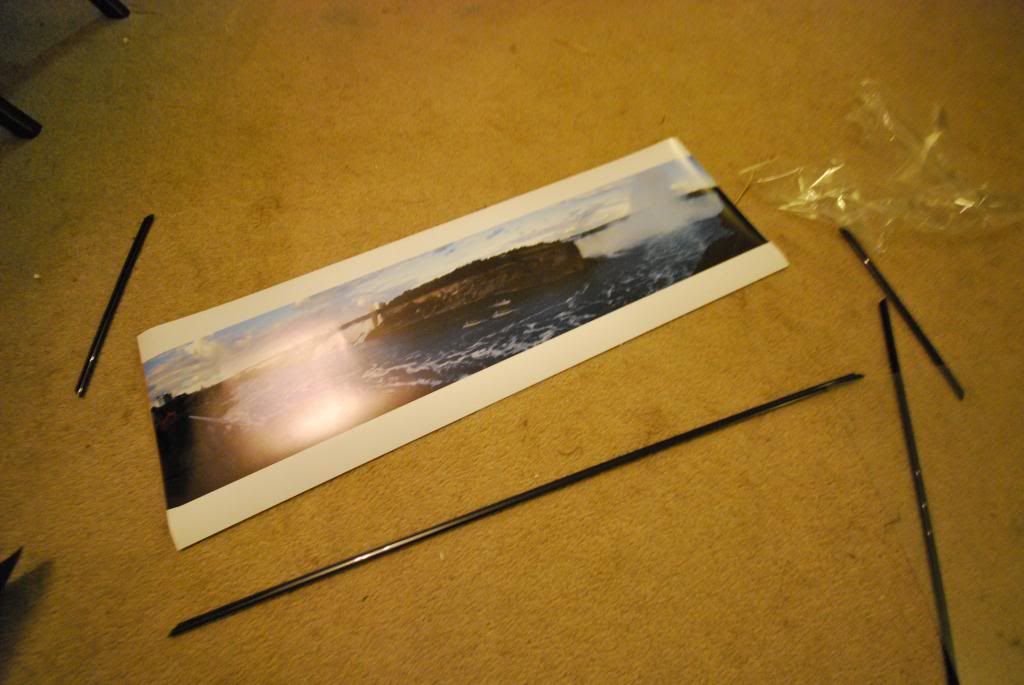 After some research, I decided to get my panorama prints done at
Big Photo Help
. Their interface is stuck in 1995, but you can't beat the price! I opted for margins instead of cropping, as I couldn't bare chopping off even a portion of the actual picture. Plus, I was going to have to trim the top and bottom anyway -- why not trim a white or black bar?
The trim itself is super easy to do -- all I needed what a ruler, a pencil, and some scissors. I took roughly .15" off the top and bottom.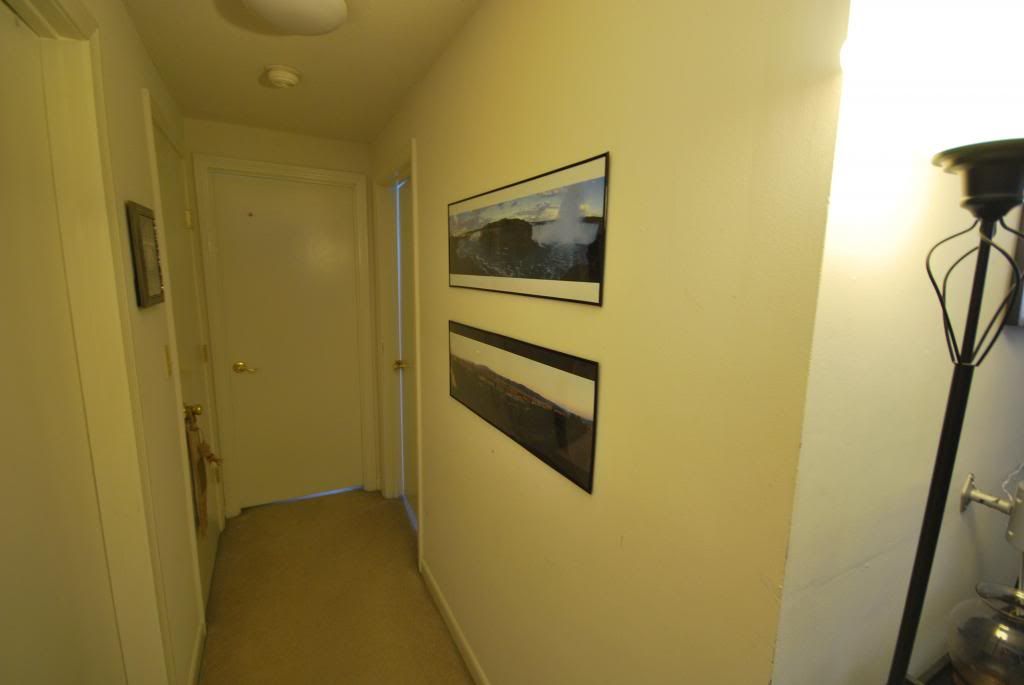 The best part about these panoramas is that they help elongate my micro-hallway. Which is needed, because both my husband and I feel like we are outgrowing our apartment at an alarming rate. So anything to make the apartment feel bigger is welcomed!
Also, the panoramas that I chose have such sentimental value, so it's great seeing them on such a regular basis. The top picture is from our
anniversary trip to Niagara
. The bottom is from atop the Piazza de Michaelangelo in Florence, Italy, on quite easily the best night of my honeymoon (if not my entire life).