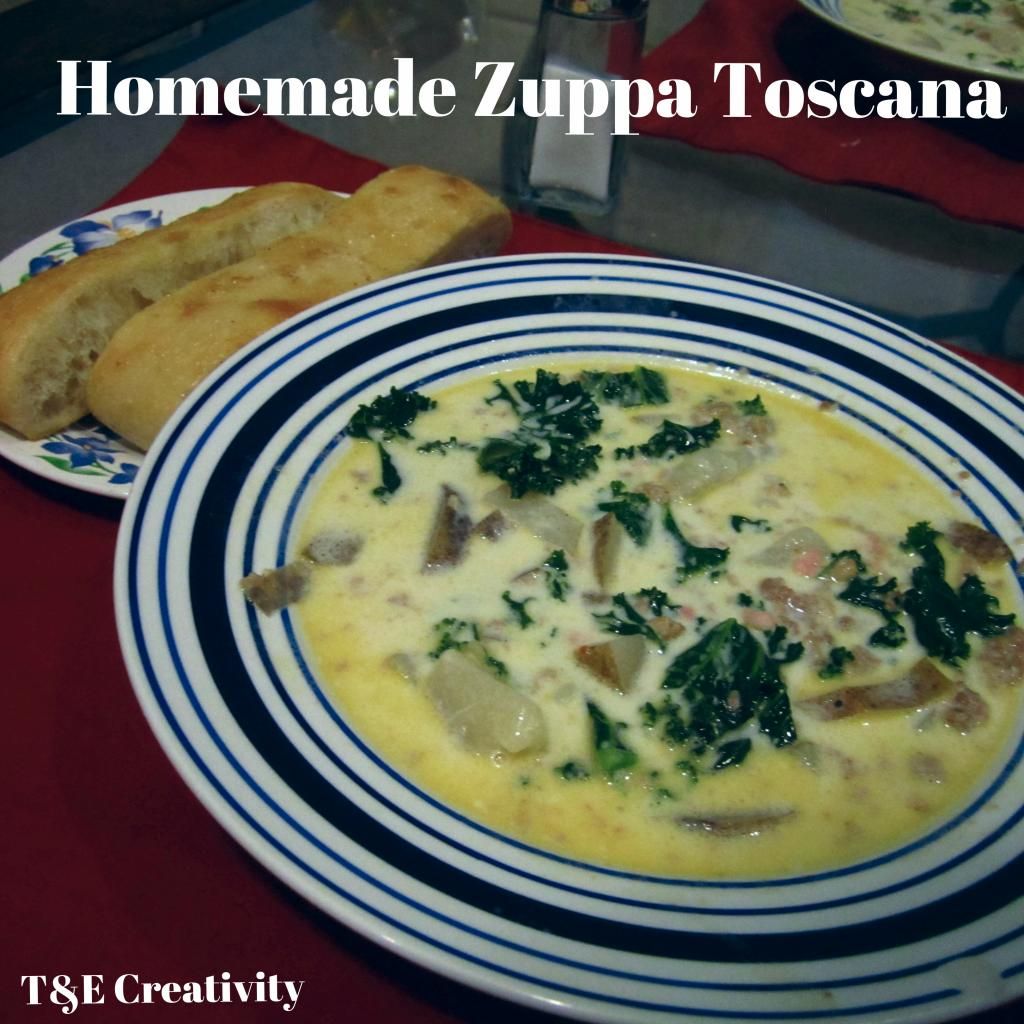 The Olive Garden has a special place in my heart, the heart of my husband, and the heart of my in-laws. Going to the Olive Garden means tomfoolery and cheese chicken and enough laughs to last a year. The food itself is a huge guilty pleasure of mine: yes, it's about as authentically Italian as Taco Bell is authentically Mexican, but
damn is it good
(sidenote: I also love Taco Bell). But unfortunately, Olive Garden, much like Taco Bell, isn't exactly good for you. Like, not by a longshot is it even remotely good for you. Thankfully, I found a few zuppa toscana recipes and, after a little bit of tweaking on my end (read: tweaking, not twerking), I'm in love:
FOR THE SOUP
You will need:
16 ounces chicken broth
1 1/3 cups water
1 pound sausage (I'm partial to Jimmy Dean's Hot Breakfast Sausage, but, really, go with your preference)
3-5 medium-sized russet potatoes
1/4 cup bacon bits
5 garlic cloves, minced
2-3 cups kale, chopped
1 cup heavy whipping cream
Salt and pepper as needed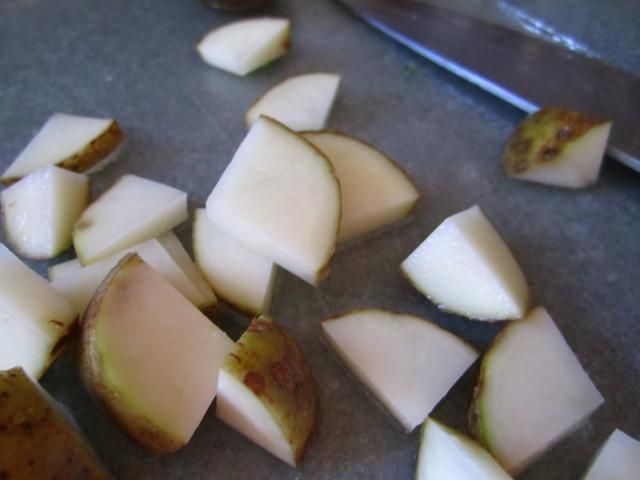 Fully cook the sausage. While it's sizzling in its pan, cut the potatoes into quarter slices. You want to keep these slices fairly thin. The easiest way to get these shapes is to make two perpendicular cuts lengthwise down the potato before slicing it up.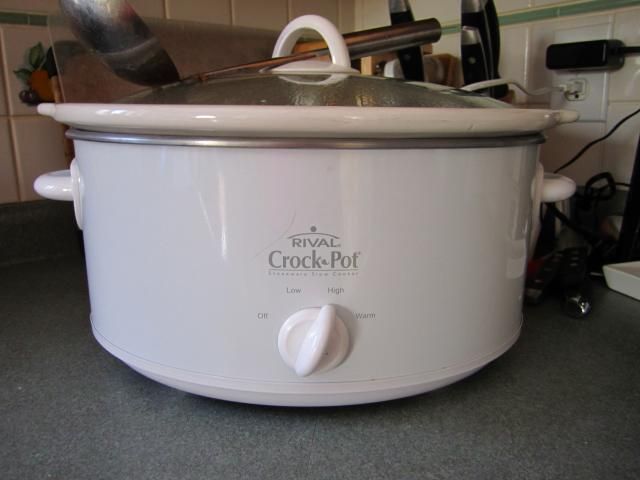 In the crockpot, mix in: chicken broth, water, sausage, potatoes, bacon bits, and garlic. Set the crockpot to "high" for 4 hours (or "low" for 8 if you want to prepare this before you leave for the day).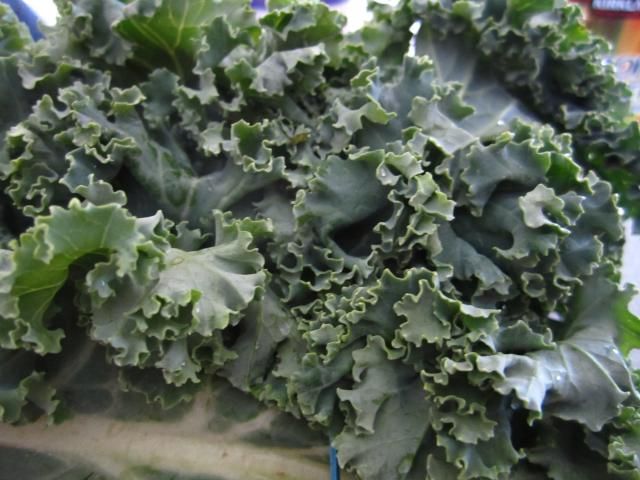 After four hours, add the kale and return the lid for 5-8 minutes. If you prefer a slight crunch to your kale (or if you are using a less-crunchy green), set the slow cooker to low when adding the kale. Mix in the whipping cream and enjoy! Sprinkle a little Parmesan cheese for that extra kick.
--
FOR THE BREAD
You will need:
1 Package of Focaccia Breadsticks (Or, if you're so up to it, make it yourself. But don't look to me for that recipe! My Betty Crocker abilities only go so far)
Butter
Powdered Garlic
Salt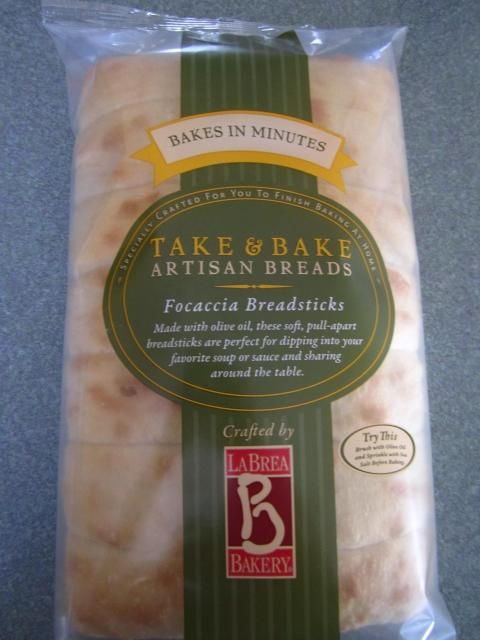 This bread is incredible. It's nothing too special: you should be able to find it at the bakery section of any grocery store. Ten minutes in the oven and you have delicious break-apart bread.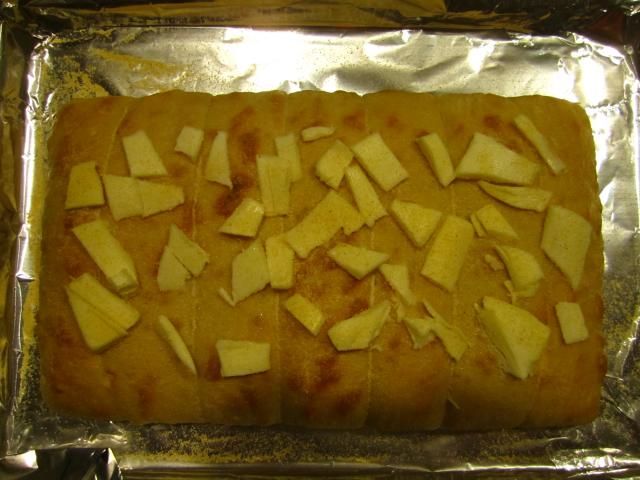 This is so simple, it almost hurts: slice lots of thin butter pieces, cut said slices up, place it on the bread, and sprinkle as much (or as little) garlic and salt as you'd like. My husband and I have an unhealthy (literally unhealthy; be still my arteries...) obsession with garlic butter, so our bread got a nice dusting of garlic and salt. Place them in the oven for however long the bread package requires.
Add in a simple house salad and you've got your Soup, Salad, & Breadsticks meal right here. And you don't have to risk running into us smacking each other over the head with breadsticks and refusing to say, "when," when they grate Parmesan cheese on our meal.