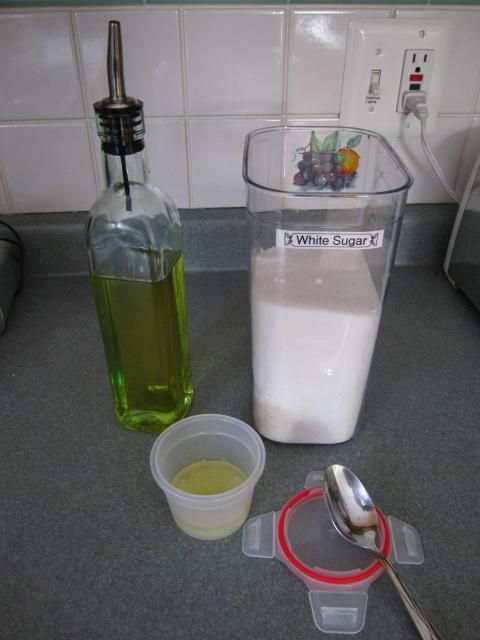 I don't know if it's because I have big lips or just a tendency to have dry skin, but chapped lips are a huge issue with me. It doesn't matter how much chapstick I wear: within the hour, I have flakey skin.
A makeup artist I worked with recently gave me this little trick, and I'm honestly in love. It's as simple as
equal parts oil olive and sugar
. I keep the mixture in a small snap-lock container and stored in the fridge.
The sugar exfoliates; the oil moisturizes. The only hard part is wiping off the lip treatment (instead of just licking it off -- oil and sugar has no right to be as delicious as it is!)