Another novel idea from the internets: take the old necklaces you never wear and use them as curtain holders.
For this, I got: adhesive wall hooks (the ones with wire hooks instead of plastic), large jump rings, and some old necklaces.
I first attached a large jump ring to each end of the necklaces.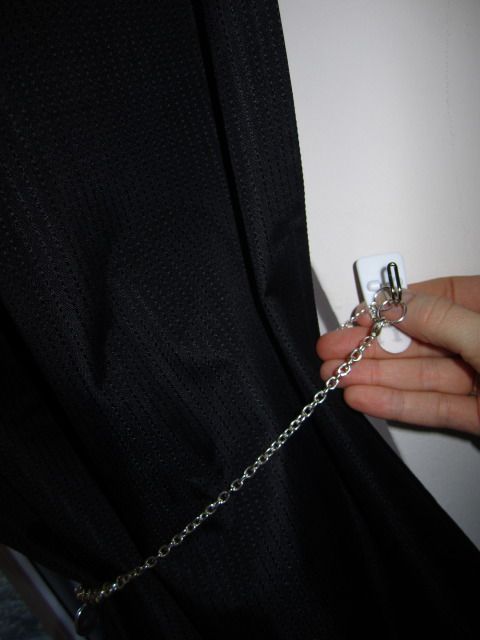 I looped the necklace around one curtain and attached the jump rings to an unattached wall hook so I could figure out exactly where each should go. I fully recommend tilting your hook at a 45 degree angle away from the curtains. My first hook was perfectly vertical and the necklace flew off the hook (literally).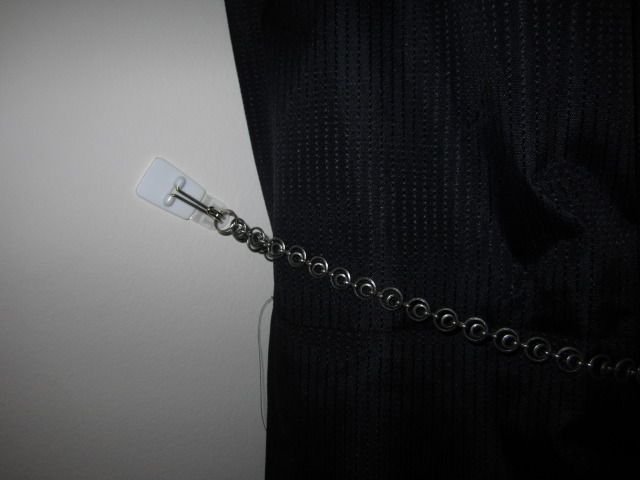 I then attached the necklace to the hook by opening the jump ring with pliers and looping the ring through the wires of the hook. To make the curtain holder more secure, I removed the jump ring from the other end of the necklace and attached it to the hook in the same manner. I then clasped the necklace in place by using the clasp the necklace already had and hooking it to its former jump ring companion.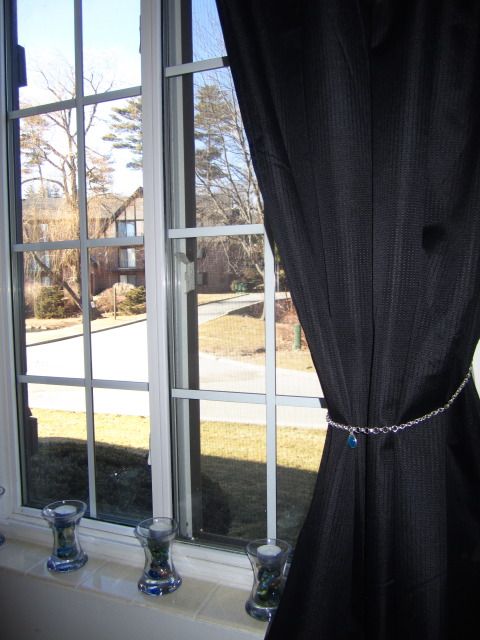 This was one of the easiest, but most rewarding, projects I've done. It added a little decor to our bedroom and made use of necklaces I never wear anymore. As you can see
this windowsill also holds my post-wedding, mini-vase suncatchers
.