Since this Sunday will be my first Open House at my new school. Because of this, I'm dedicating this Photo Friday to some of the photos that my former Pre-K students took.
Much to the chagrin of my former director, I believed in letting students do as much as "adults" do. On top of the standard pouring their own drinks and turning out the lights for nap, they were allowed (with teacher supervision
only
) to use the microwave and the classroom digital camera.
The best part about letting my students take pictures of the classroom was that I got an idea as to what their world was like. For example: I know I'm tall, but I didn't get a sense of scale until one student took a picture of me. No wonder some students got upset when I spoke to them very sternly.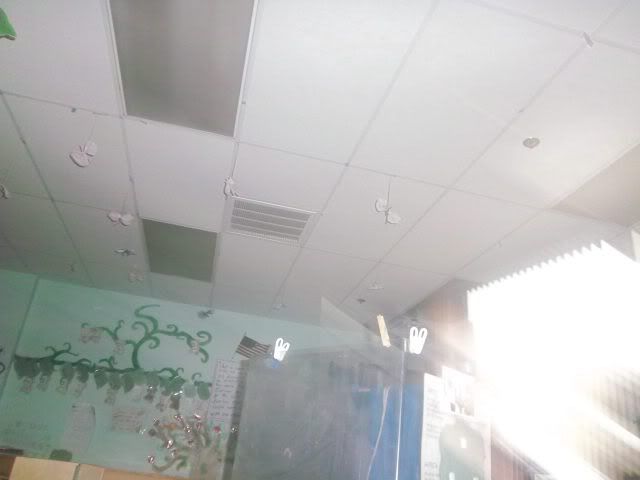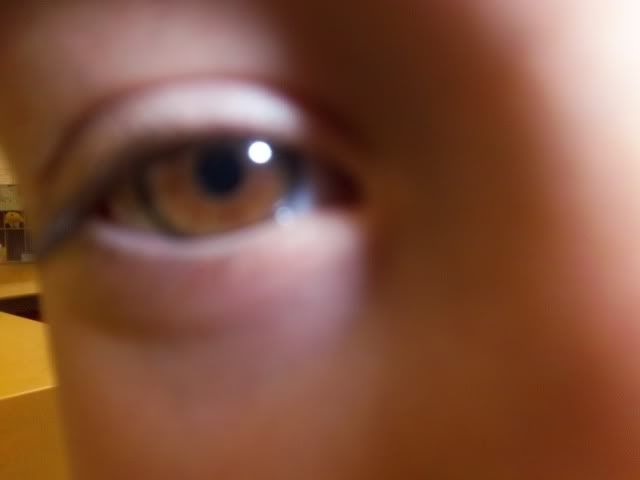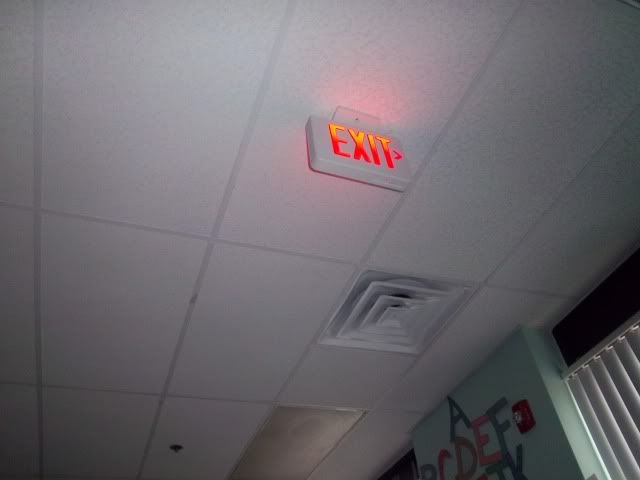 The last photo was taken from our emergency exit. It's incredible how long it took me, someone who looked at that emergency exit door every day for who knows how long, to realize what I was looking at.
Coming (hopefully) this Monday: My current classroom, transformed into an Eric Carle
From Head to Toe
paradise!