Love Nutella? So do I, which is why I decided to make a Nutella drink (because just eating it on every possible carbohydrate wasn't cutting it for me). Some recipes for Nutella-milk drinks simply call for you to stir Nutella into milk. Anyone who has tried that knows how impossible Nutella is to stir (one does not simply stir in Nutella). I realized I needed a blender to get the job done, which lead me to this concoction: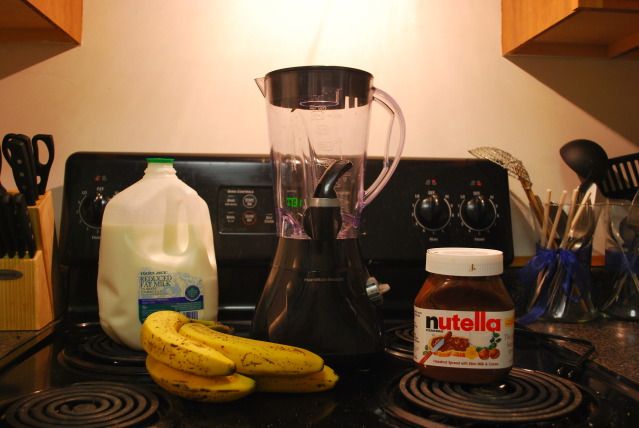 Ingredients: one quart of milk, one cup of Nutella, half of a banana.
Mix the three ingredients into a blender, turn the blender on "high" until everything is properly puréed. Taste, add more milk/Nutella/banana as necessary.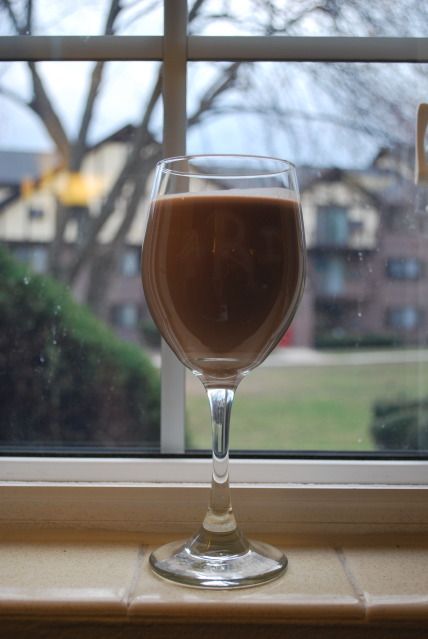 Pair it with Nutella on English muffins for a truly chocolately-hazely breakfast.