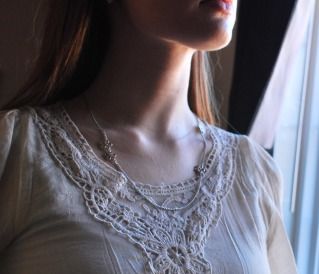 Here's a little necklace I decided to make one Saturday morning. This is also known as, "What happens when Abby is allowed to spend too much time in the jewelry-making section of a crafts store."
For this, I got out: chains, jump rings, pliers, wire cutters, a lobster clasp, and flower pendants.
I must admit: I went through a lot of chain figuring out where I wanted these flowers. The only way to figure out exactly where you want your flowers is to attach them to your chain, try it on, and go from there. This can be incredibly time-consuming, especially if you're a perfectionist, but its worth it. It's all about what you want. After a lot of trial and error, I went with an asymmetrical look.
Attaching the top part of the flower was easy: I simply opened a jump ring with pliers and attached one end of a chain with the pendant loop. The bottom part took a little finagling. Using the same-sized jump ring, I attached the end of another chain piece to one of the petals. I say finagling because the jump ring was
just
big enough to fit, so there was little wiggle room.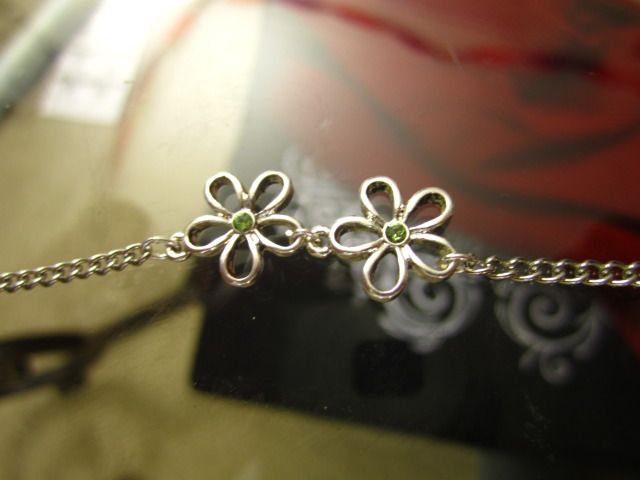 I decided to attach two flowers together, which was easy enough: instead of attaching the bottom portion of the flower to the end of a chain, I attached it to the pendant loop of the second flower.
It's a simple, delicate necklace, and I really like it. I can't wait to wear it with a solid-colored sundress or a scoop-necked, short-sleeved shirt.