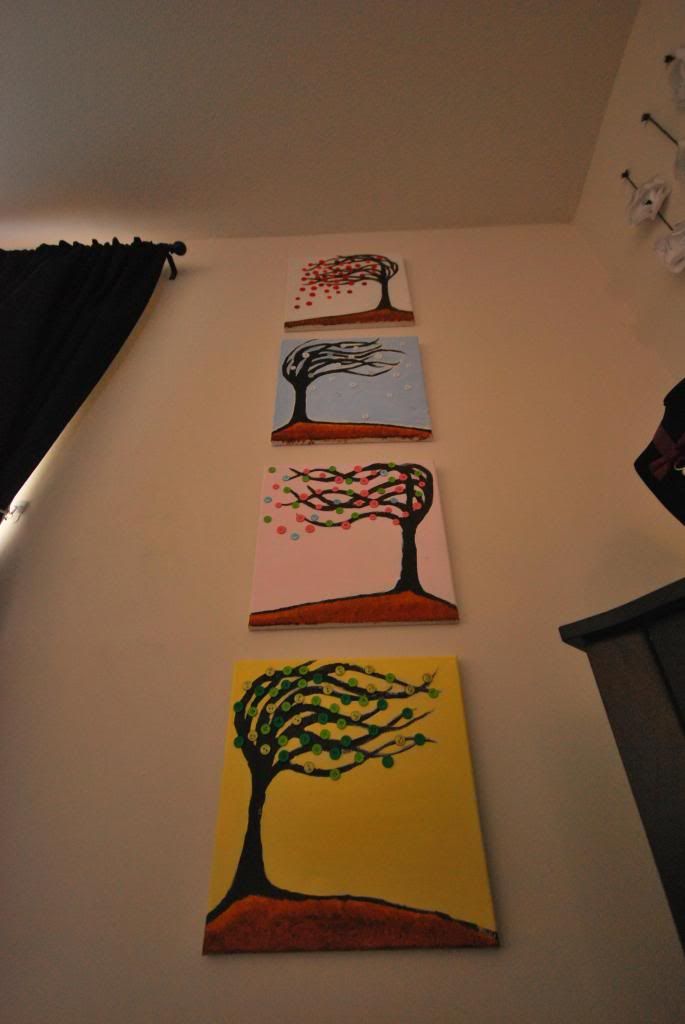 I'm putting this under Try it Tuesday if only because there's really nothing to write a tutorial about, aside from paint a tree on canvas and decorate it with buttons as its leaves.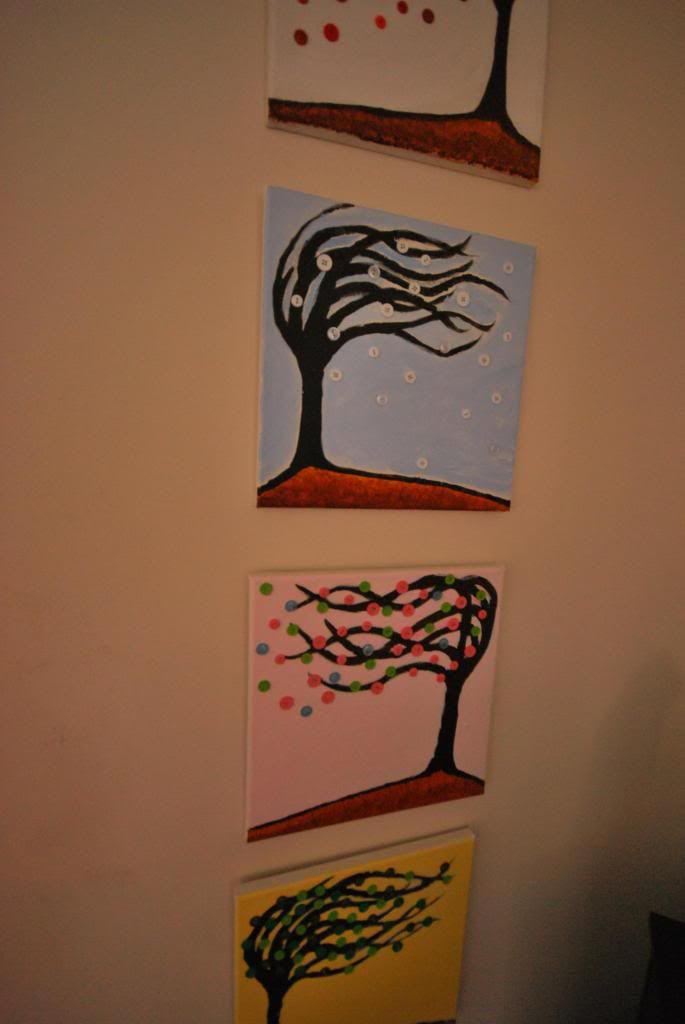 You can either sew the buttons or superglue them into place. I originally started out trying to sew my buttons, only to give up halfway through and superglue them. Suffice it to say that superglue is 100x faster (minus the amount of time it takes to remove superglue from your skin).
I decided to make a whole seasonal theme, starting with a fall motif that I got from a
Pinterest
idea.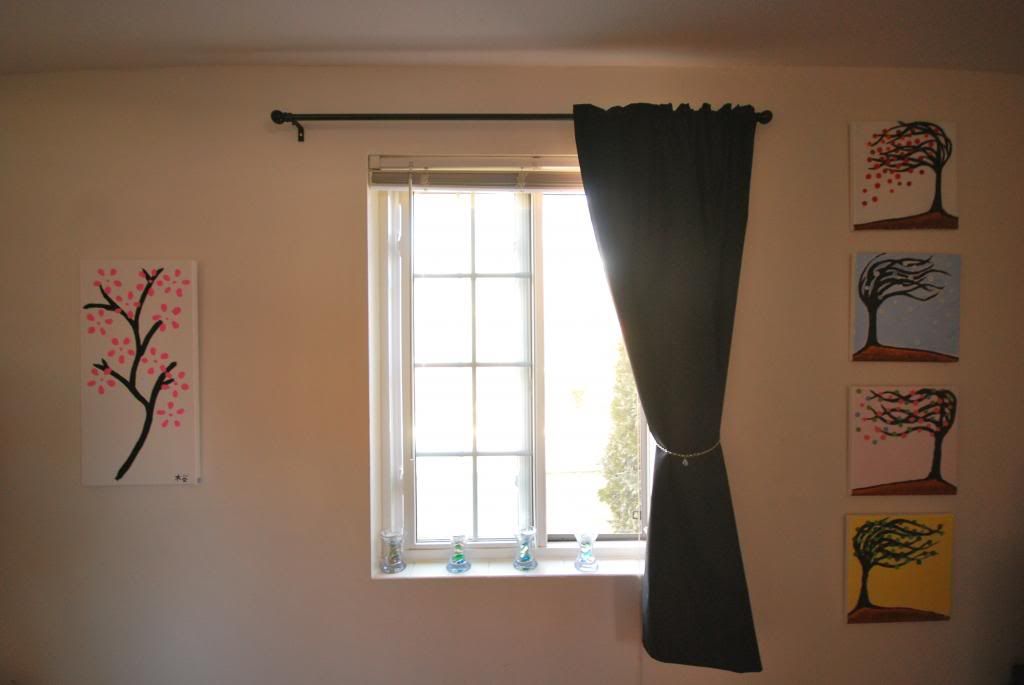 I'm so happy with the results. The paintings currently adorn my bedroom, alongside my
fake soda bottom cherry blossom
painting.