I loved what I did to my
first t-shirt
so much that I decided to experiment.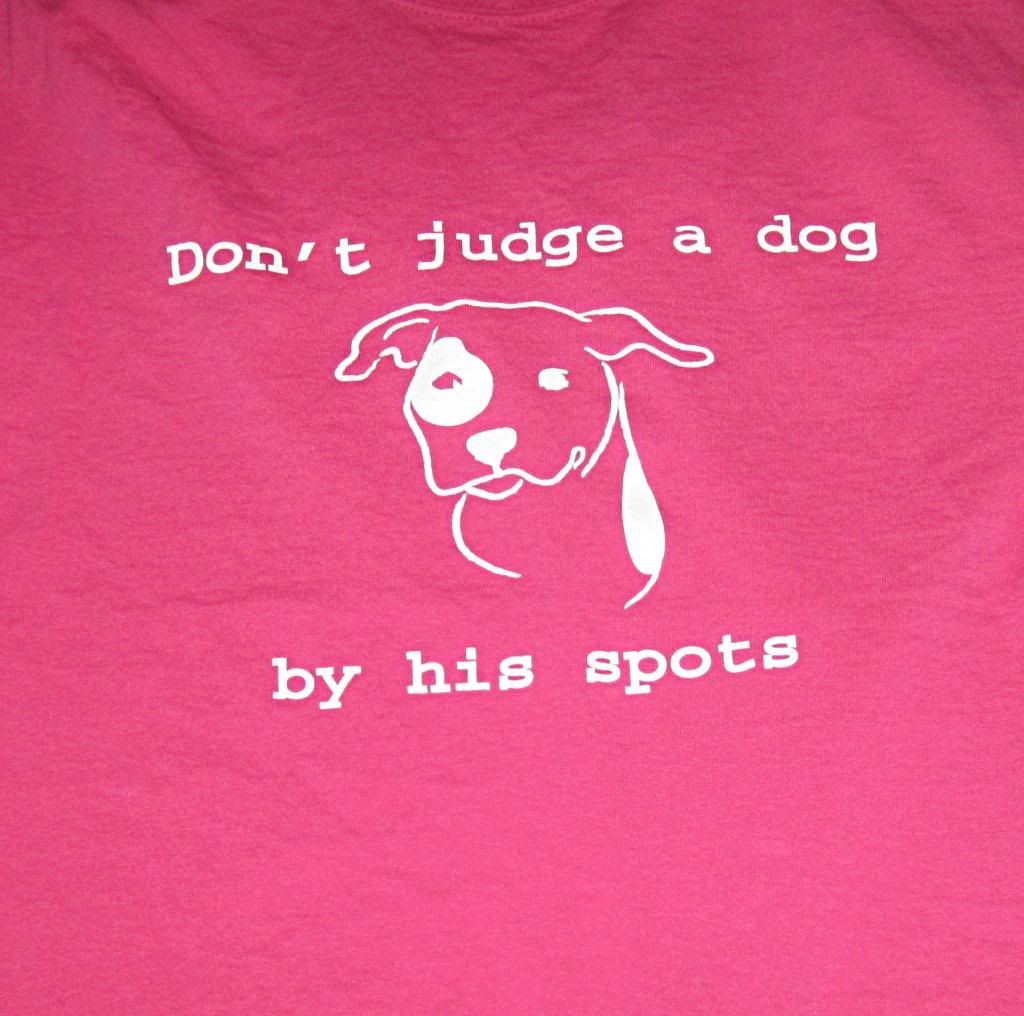 I decided on my MSCPA t-shirt. I figured I was in a win-win, regardless of the outcome: if the dicing came out amazing, I'd have more of an excuse to wear a wonderful shirt reminding people that pitbulls are actually sweet creatures. If the dicing came out terribly, I'd have an excuse to buy another shirt, all proceeds going to the MSCPA, who I loved fervently, even though I don't live in Massachusetts anymore.
With my first shirt, I shortened the sleeves. With this shirt, I wanted the sleeves good and gone, leaving almost a haltered look. I marked where I was gonna cut with washable marker and went to town.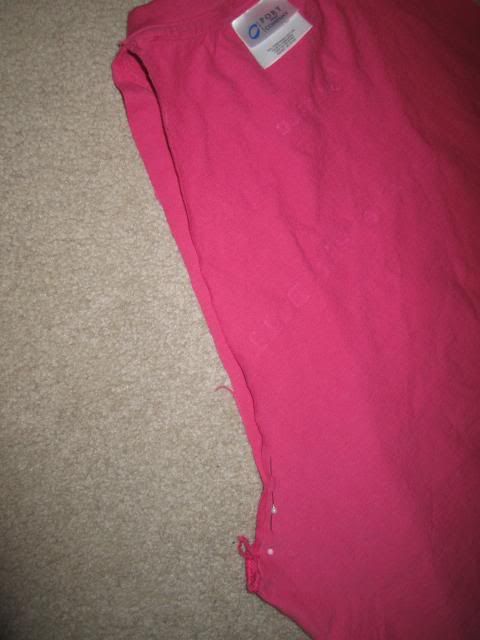 I could've stopped there, but the holes of the shirt were a little too big for me to wear without an undershirt (under-tanktop?) to solve this, I sewed a 2" stitch at the bottom of each sleeve.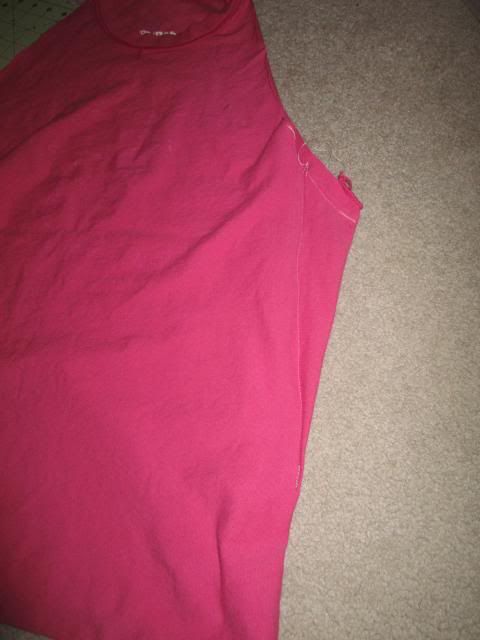 And since I was already tinkering around with the sewing machine, I decided -- why not make my shirt more fitted? As I've mentioned before, the main reason why I don't wear t-shirts is because they're baggy and shapeless. I simply turned the shirt inside-out, pinned up the sides, carefully took the shirt off, and sewed.
If you have any troubles getting the shirt off, repine to make your shirt baggier. Cotton can stretch, but, at the end of the day, it's not nylon.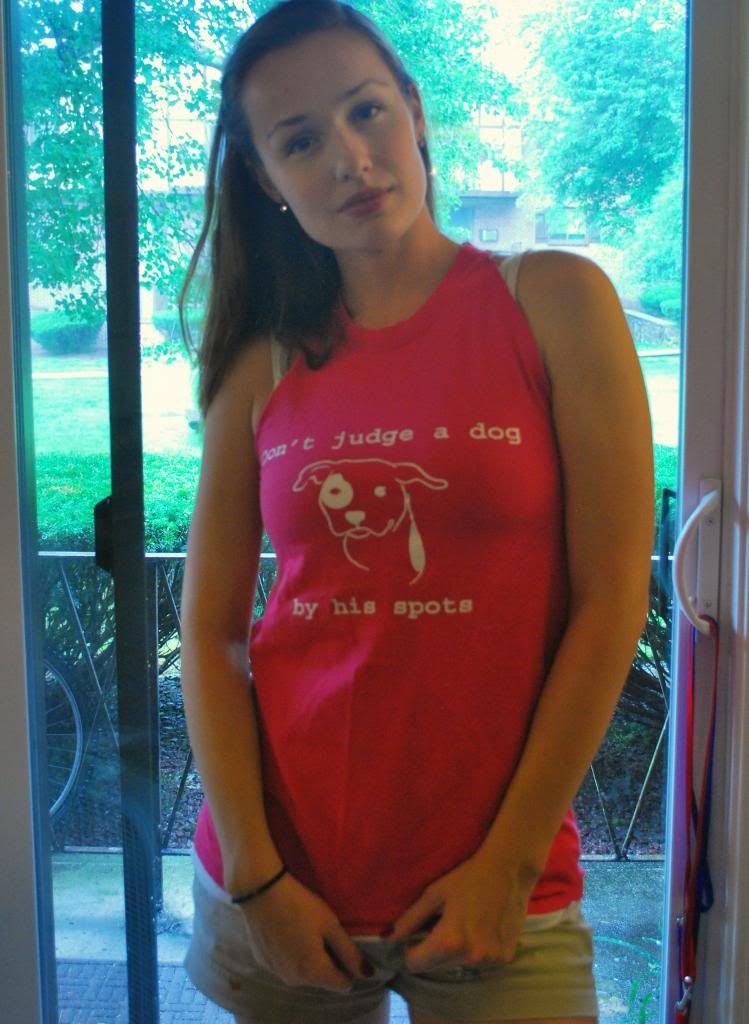 The irony is after all that work, I like the shirt best with a tank top underneath it. But still, I love the look, and I'm excited to buy more MSCPA shirts to tinker with.