I tend to have a lot of t-shirts that I refuse to get rid of. I don't
wear
t-shirts, but heaven forbid I donate them to charity. I have
trimmed them to my liking
before, but this takes it one step further.
And all you need is your t-shirt. And scissors. And sewing equipment.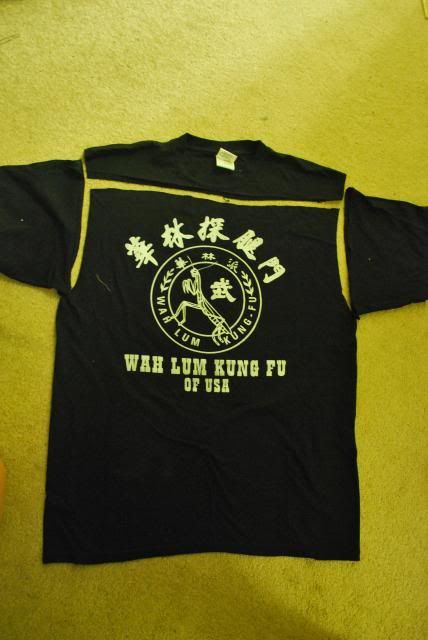 Trim off the sleeves of your shirt. Then, trim straight across, from as close to the bottom edge of the collar as you can get.
Now, trim off the hem portion. Cut the hem part at one of the main stitches so that you have a nice, long piece of fabric.
This part gets a little tricky, but bare with me. Fold down the front part of your shirt. Then, line the long strip of fabric along the top edges of the t-shirt, where the color used to be. Fold the top edges over (and inward) so that it covers the strip with a little room to spare and pin into place.
The alternative is to fold the edges inward about a half inch, pin into place, and feed the strip in later, but, weirdly enough, I find the previous version easier to do.
With the strip carefully nudged to the side, sew the folded pieces into place.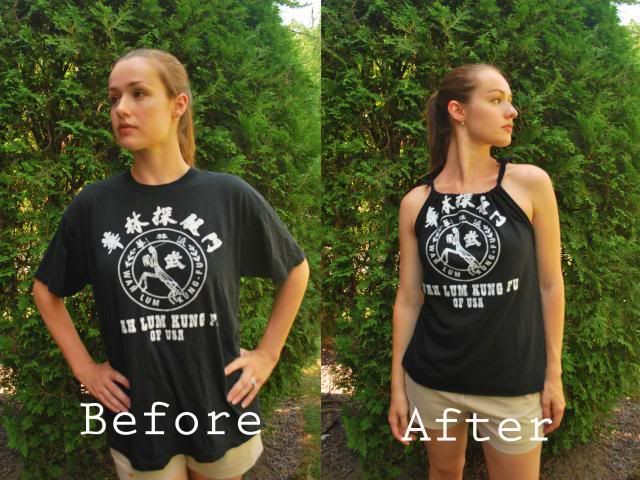 And then you're done! Try the tank top on, knot/sew the straps together when you get the optimal length, and you have a brand new summer item. Easy peasy. If you're more adept at sewing, sew in the sides for a more form-fitting look.
Another way to do this project is to use ribbon instead of the bottom hem. I got this t-shirt for dirt cheap (like $2 dirt cheap) from the clearance section at Old Navy. I really like this shirt, if only because the shirt is a slim-fit, meaning I don't need to sew in the sides or anything.