Now that summer is approaching, I figured I'd take a quick moment to talk about sea shells.
Since New England beaches boast mainly oyster shells over anything else, I tend to go into maniacal collecting mode whenever I'm at a beach in the south. I love New England and I will always be a passionate Bostonian at heart, but, really, nothing compares to the beaches of Florida or North Carolina.
This results in an accumulating repertoire of sea shells of all shapes and sizes. Thankfully, there are a million crafts you can do with shells, and most of them are crazy-easy.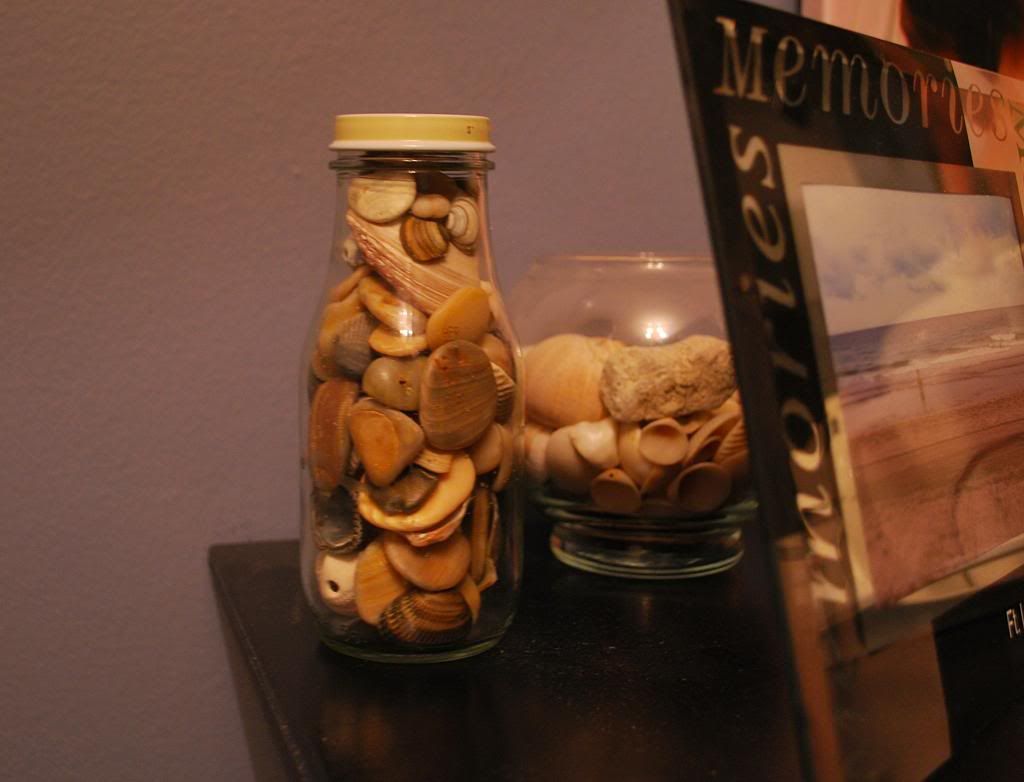 Enjoy Starbucks milk drinks? Why not clean out the glasses and fill them with shells? They are the perfect size and shape for a decoration. The trick to properly filling up glasses with shells is to slide the shells along the sides of the walls with your most ornate shells, and then (carefully) fill the center area with the less intricate ones.
While the ones in the jar are from my
cousin's wedding
, the ones in the glass vase is from the Florida leg of my honeymoon, using
an old wedding vase to hold the shells
.
Have old baby jars lying around? Those can become fun candles in only a few steps: fill up the baby jars in the same manner as the Starbucks glass. Stop just below the beginning of the rim, even out the shells so that the surface is fairly flat, and add tea candles. These candles -- also shells from the Florida leg of my honeymoon -- adorn our antique radio, which is actually one of my husband's old MIT projects.
Some sea shells were just meant to become jewelry. I'd say at least 10% of the seashells I find have a perfect little hole in the top center of the shell. Slip a jump ring through, attach it to earring hooks, and you're set.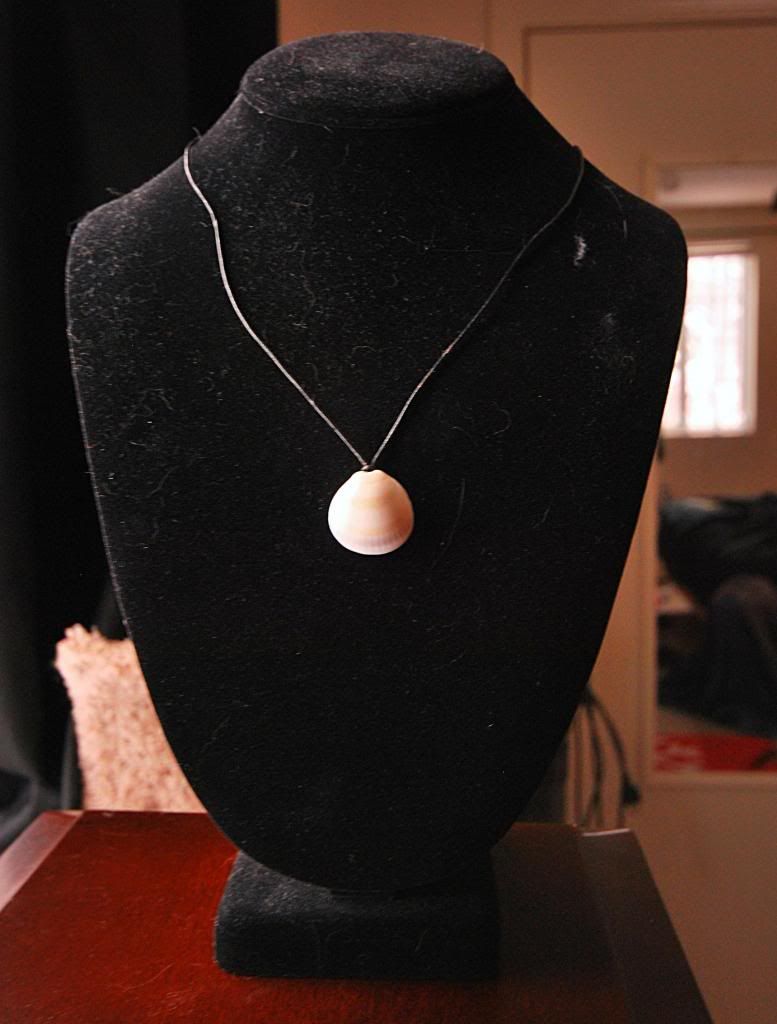 The same with necklaces: you can either repeat the process, only this time attach the jump ring to cord. Or -- loop the cord through the hole and thread the end pieces through the loop.
Or, you can braid the cord around the jump ring. Really, the possibilities are endless.
The projects for sea shells are endless. Which is good, because my love for collecting sea shells is just as endless, too.