Almost exactly two weeks after we officially moved in, we had our housewarming party. It was hard work, to say the least. To give you an idea as to exactly how down to the wire we were: merely hours before the party, my husband and I were installing doors and putting up window treatments. It was definitely exhausting, but worth it, especially when our guests noted how put-together our house was.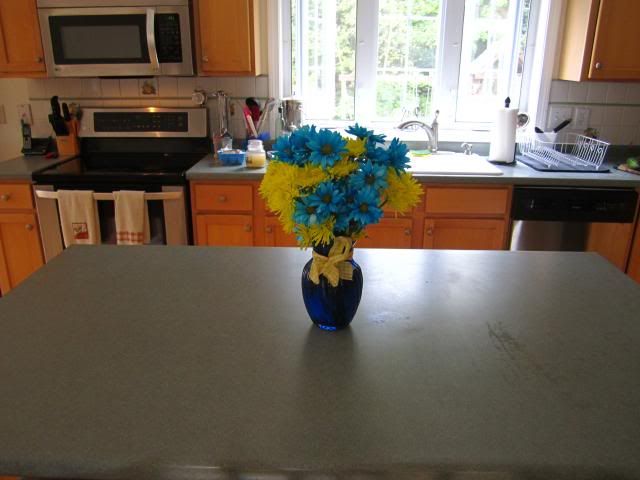 My husband went out yesterday morning to get more items for our party, and returned with this beautiful flowers. I don't know what it is about surprising a woman with flowers, but I'm such a sucker for it. He could honestly mow down a field of puppies, but return home with a bouquet of daisies, and all is forgiven.
I got to finally use all the glassware and crystal sets and we had a nice little feast for our guests. From a proper fruit salad (meaning no watermelon or honeydew to fill it out) to Dirt Pudding (Oreos, Pudding, and Whipped Cream) to my husband's signature fried rice...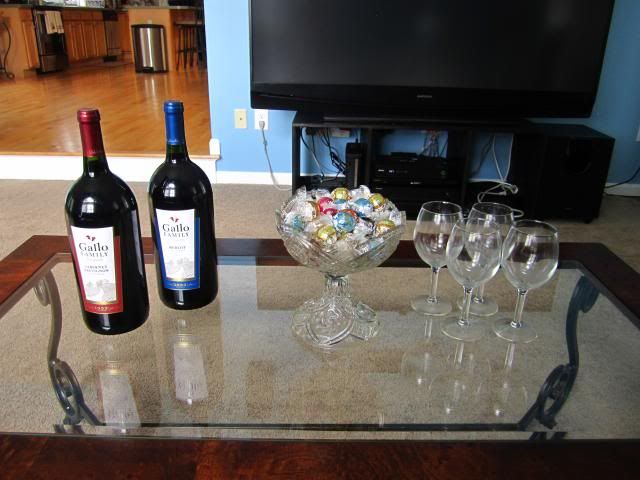 ...to something a little classier in our living room...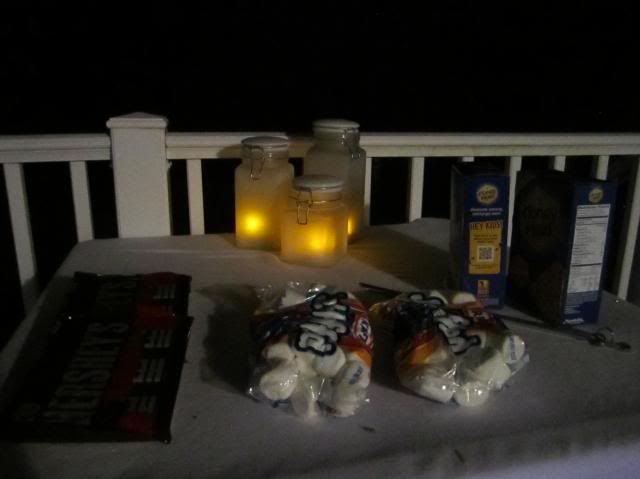 To a table full of barbecue items (hot dogs, hamburgers, ginger ale-boiled bratwursts), which later became a table for s'mores as the sun set and the wood for our fire pit finally dried out.
I decorated the table with a trio of frosted mason jars with electric tea candles. A project that could've been a Pinterest Fail (as the Pin I saw called for regular tea candles and elmer's glue), but, knowing it was going to be a fail, I went down an alternative route, but more on that later.
Again, more on the house later. And hopefully a few DIY tutorials -- and of course more pictures from the road trip, as I ever so slowly but surely cipher through the photos.