Let's be honest here: unless you live by Wyoming, you don't think about Wyoming. When you think about places to visit, you think about Hawaii, Florida, California, New York… When you think about visiting great natural phenomena, you think about Grand Canyon, Niagara Falls… Maybe you get Yellowstone National Park and Old Faithful in there, but even then, it's Old Faithful independent on Wyoming. As if Wyoming is a great nothing with an incredible state park in its northern parts.
It's safe to say I'm in love with Wyoming. These pictures truly do not do the area justice. But I want you to try to get a scope of what you see just by driving down 80: look at those green splotches. Realize they are trees. Look at those power lines. Remember how big power lines are. Now look at those huge sod-off mountains in the distance. Wyoming is a magnificent place.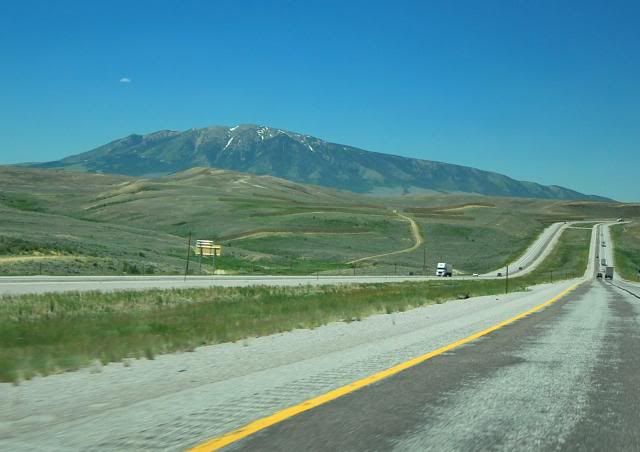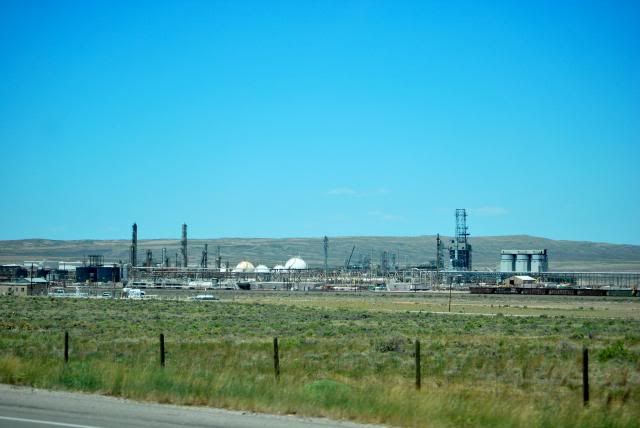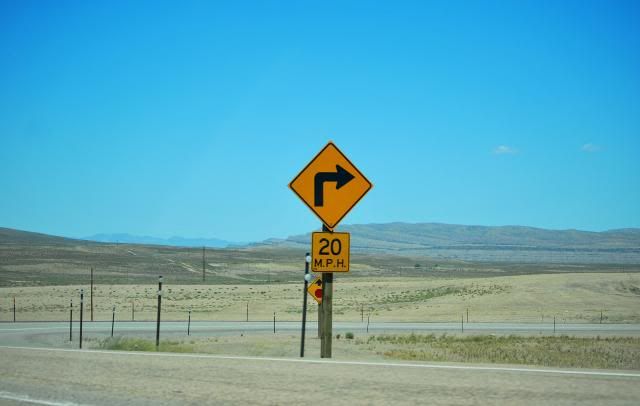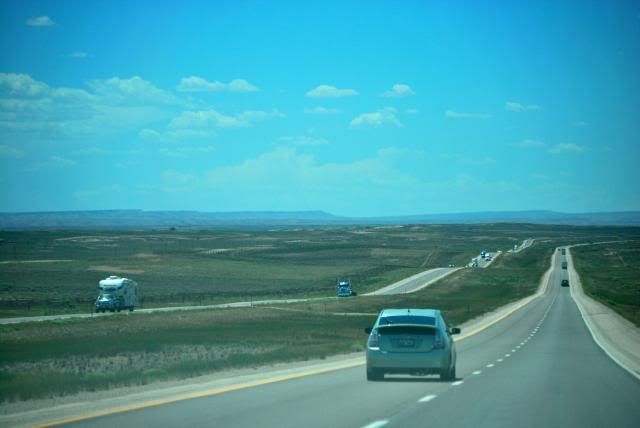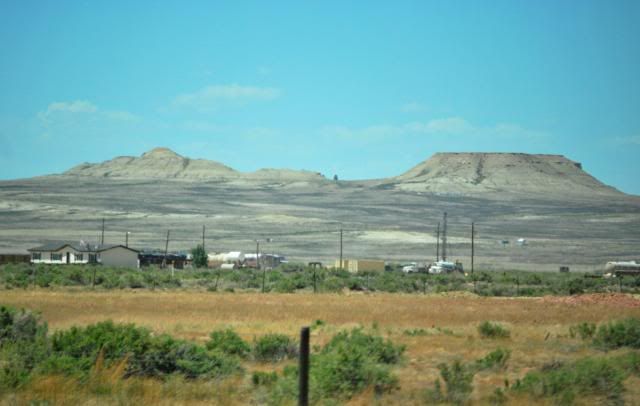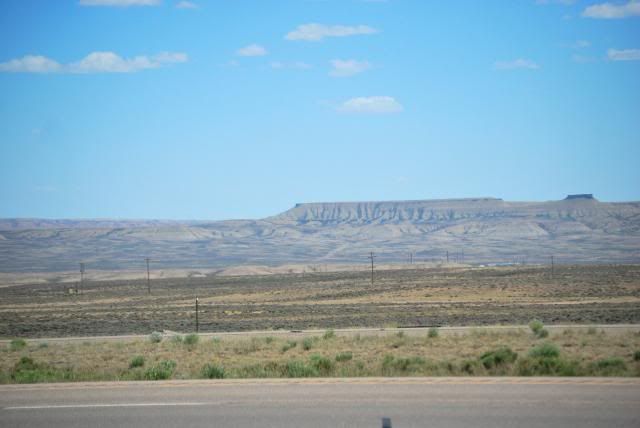 I'll take "What Is?" for 100 Alex.