I got a chance recently to try out
Cardstore
. It's a wonderful alternative to going to the supermarket or stationary store and hoping you can find the right card. Because, like a million other women, I care a little too much about that perfect card. It doesn't help that my husband and I have a twisted sense of humor to match our extreme sentimentality -- so we can get either a sentimental card (and we write "BOOBS!" in pen on the inside) or a humorous card (and we write something sappy and sentimental in it).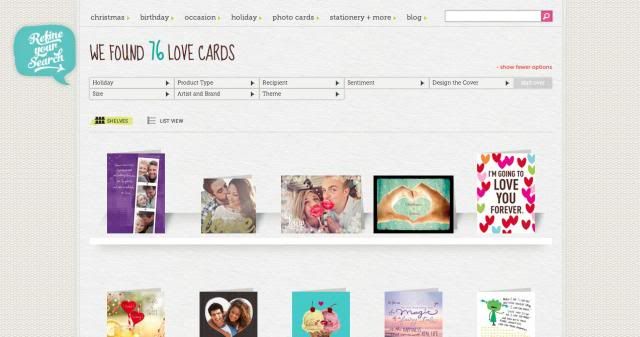 With Cardstore, I got to choose from a pretty impressive variety of cards. They have cards for everything: holidays, weddings, birthdays...even "just because". Since no holidays and birthdays were in sight for us, I decided to send my husband a love card "just because". And, given the stress of everything (including a government shutdown *sigh*), I felt it would be a nice way to balance out all the negative.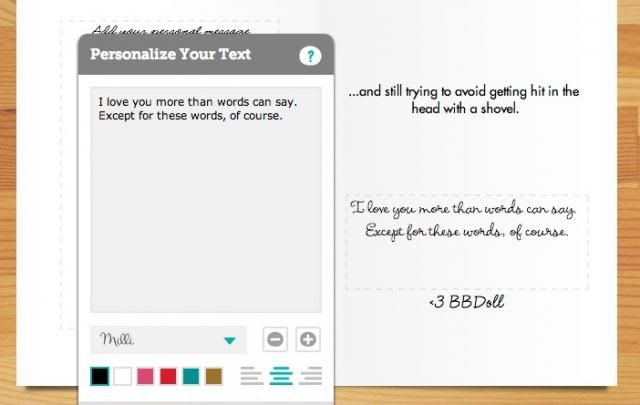 I went with a picture card, specifically the
Photobooth
card, and filled it with pictures from our wedding. And, since I can't do anything without a little immature humor, I customized the inside with some snark (and an inside joke).
The best part is that you can send the card directly to your recipient -- just for the cost of postage. With your return address printed on the back for no charge. And the cards themselves are the exact same price as the cards at the store down the street. And those cards don't have your picture on them. I sent mine to my husband's work address and only time will tell what he thinks of the card =)
I'm excited to use this site for Christmas Cards. You can also order invites through them, which is something I wish I had known when I was planning my Housewarming party! Sites like these should come with a warning, because now all I want to do is create cards for my friends and family -- "just because".
Want me to review your product? Feel free to email at abigailrosmarin[at]gmail[dot]com. I'd love to hear from you and I love introducing new ideas and services to my readers!