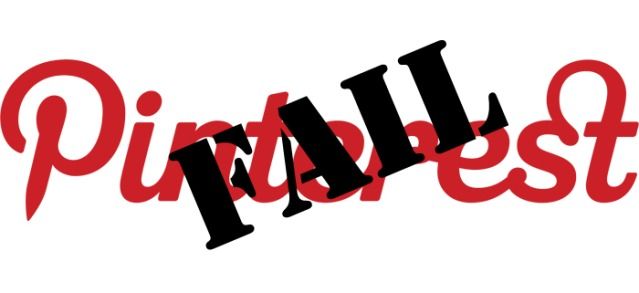 Again: glutton for punishment. I'm way too willing to give things a second shot. From people to jobs to even crafts, I'm too stubborn at admit that some things never change.
But I couldn't help myself. I saw an addendum to the baking sharpies craft that said I simply needed to rub down the porcelain with rubbing alcohol and bake the item for longer/at a higher temperature.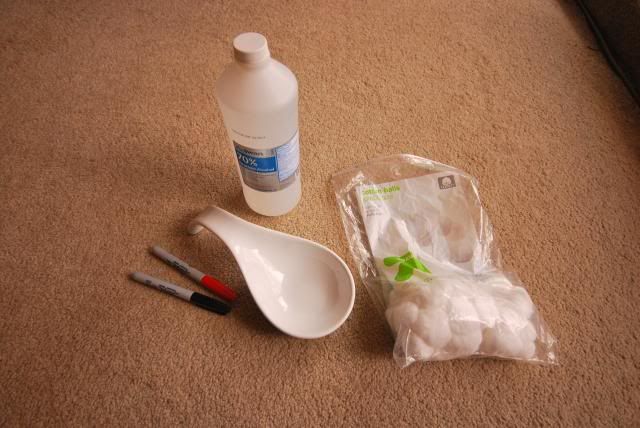 So I tried it out. At worst, it was an excuse to purchase yet another pure white porcelain item from Target. This time: a spoon rest.
I first scrubbed the porcelain to within an inch of its life. I ran it through the dishwasher and repeated the process, this time leaving the alcohol to dry.
I made my little design, hoping against hope that this would work (since I really liked what I created). I blasted the oven to a good 485* and left the spoon rest in for a whole hour.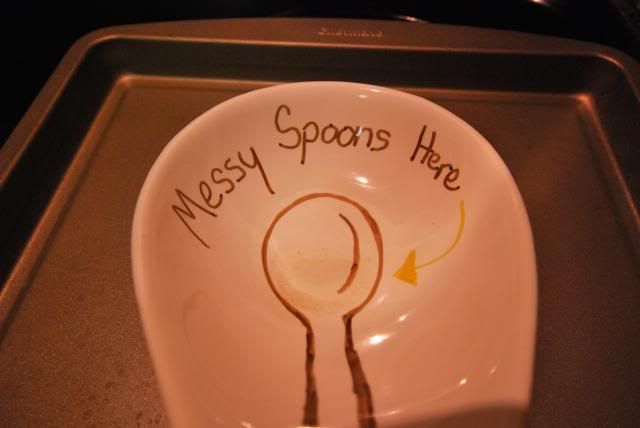 The problem I noticed when I took the spoon rest out is that the oven actually baked some of the color
off
. Some areas were gray instead of black, orange instead of red. I knew then that, if the color come off this time, it wasn't because of the hot temperature. And if it needed to be hotter and baking for longer, it wasn't worth it.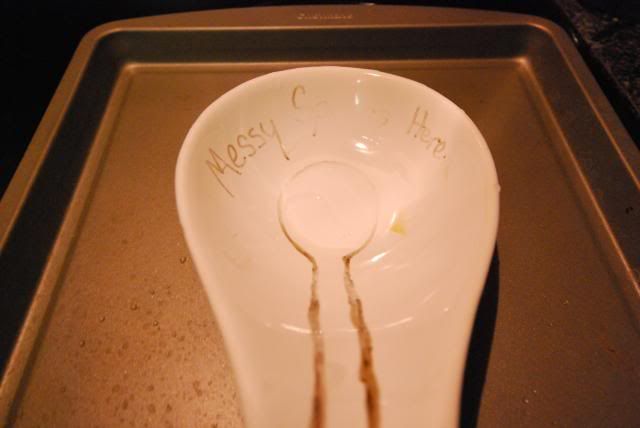 And -- lo and behold -- another catastrophe. A simple wash with soap and water and it came off like sequin outfits at a strip club.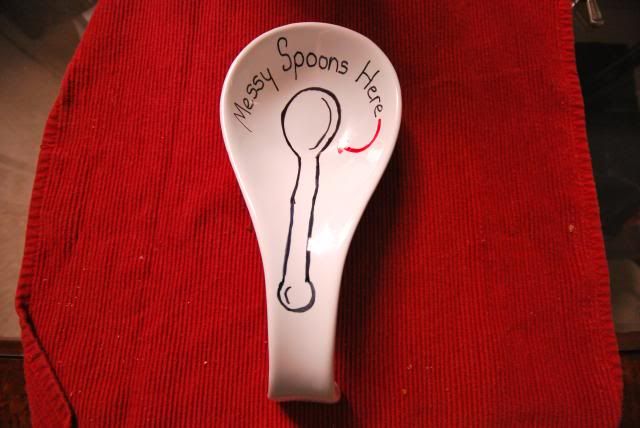 However, my husband pointed something out to me: maybe I was washing too soon. Maybe the sharpie needed time to cure. So I tried again. Made my design, again. Baked it to within an inch of its life. Again.
And then I waited. I left the spoon rest alone for a solid 3 days.
And then the moment of truth: did I finally -- finally -- get it right?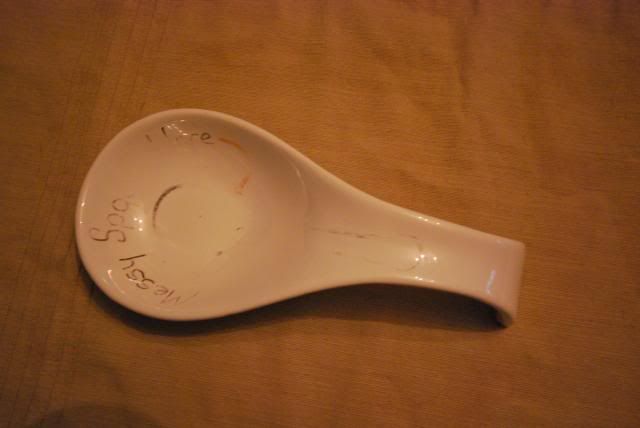 Nope. While it stood up to a gentle soap and water rinse, the sharpie came of fast once I introduced a simple sponge to the mix. The rest came off in the dishwater.
I've heard the other way to fix this Pinterest fail is to sand down the porcelain, so the sharpie can get into the pores. But do I really want to do that? Sacrifice the smoothness of the porcelain for a pattern? At that point, I'd rather get a marker that is meant to be used on porcelain and call it a day.