It always seems like the Pinterest wins are food-related. Maybe people just like tricking the public more with crafts than with cooking?
This cooking project is super quick and creates calzone-like pizza roll-ups. My husband was unsure about the process; he saw me grab the dinner rolls and cocked an eyebrow, but his faith in me is unrelenting and I'm sure he's thankful I went along with this project anyway.
All you need is:
Crescent dinner rolls
Pepperoni
Mozzarella Sticks -- I'm sure regular string cheese can work here as well, but Trader Joe's makes an incredible Mozzarella stick that is too delicious even on its own.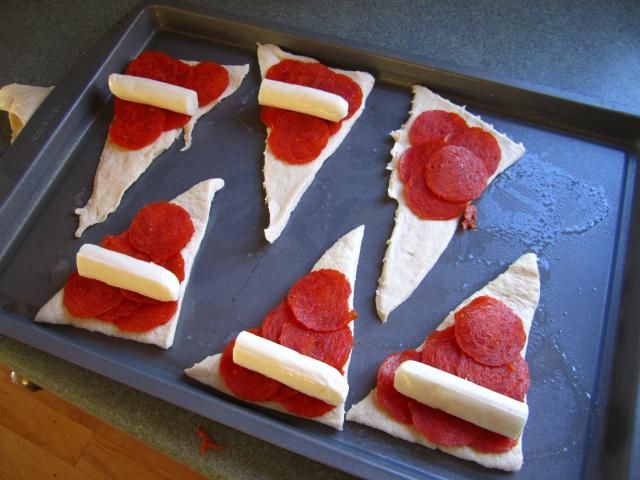 Unroll the individual dough pieces onto a greased sheet. Place 4-6 pieces of pepperoni and half a mozzarella stick on top of the triangle.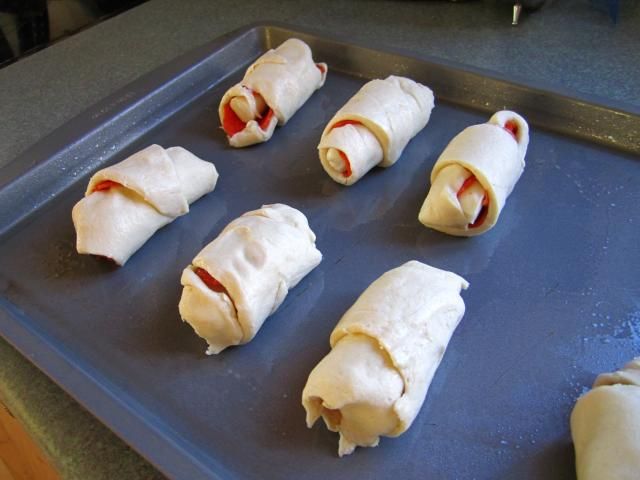 Roll the dough up from the broad side in. Make sure the mozzarella stick is encased in that first rolling (one way to ensure that is to put the mozzarella half on the end of the dough like in the first picture).
And then: simply follow the baking directions for the dinner rolls as usual, let them cool, and serve them with marinara sauce.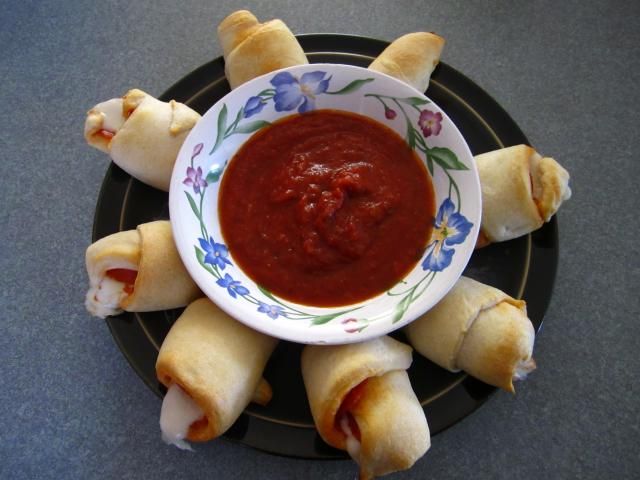 This is perfect for any type of sporting event, any casual hangout, or just a time when you feel like having a different variety of pizza. For an added kick, drizzle a bit of hot sauce on top.