Aka the "My Rustic Valentine" Wreath.
I'm truly of the belief that Valentine's Day is exactly what you make of it. It doesn't have to be a day where you drag your significant other to a crowded restaurant (unless that's what you're into). This is a holiday about love, be it love between you and a romantic partner, love between you and your friends, or just an overall love for life.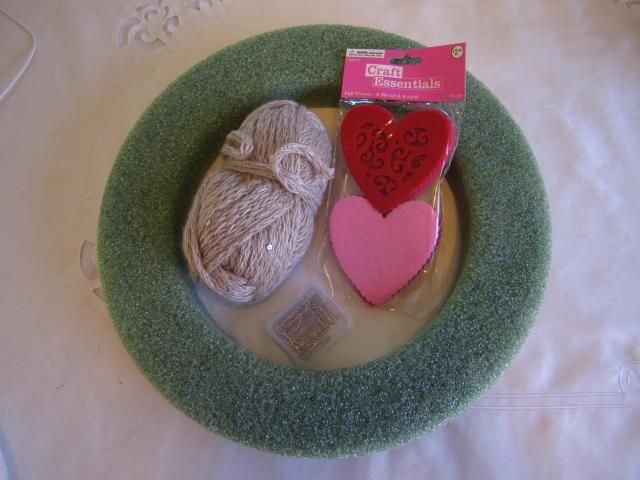 This little wreath replaced my
Christmas Ribbon Wreath
on the basement door in my kitchen, which, given where our garage is, is used more than our front door. All I needed was:
- a green styrofoam wreath
- light brown, sequined yarn
- felt hearts
- push pins
- ribbon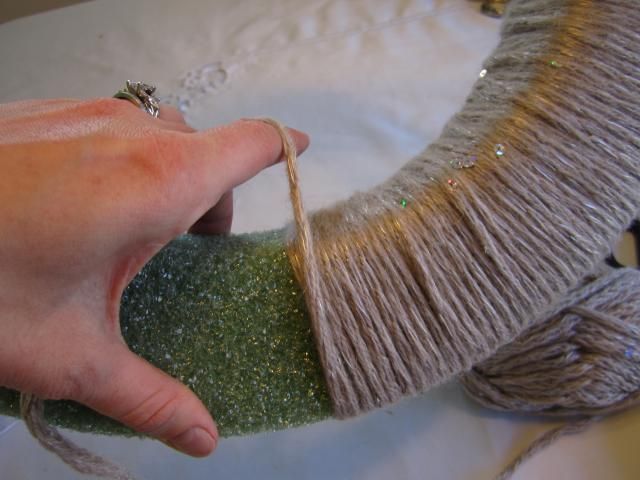 Like with any ribbon/yarn wreath, pin the beginning of the strand to the back of the wreath and start spinning. What I liked about this loosely-spun yarn is that, with the green styrofoam, creates a bit of a rustic look. I started overlapping strands at the inside center of the wreath, just to keep everything in line and provide a little bit of texture.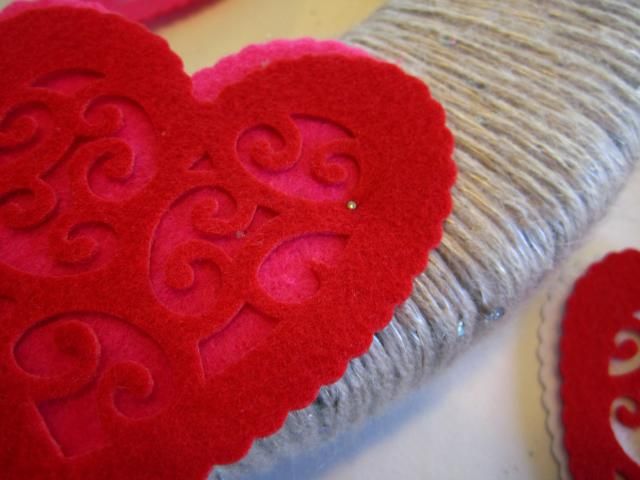 And, like the yarn, attaching the felt hearts is as simple as pushing a pin through them.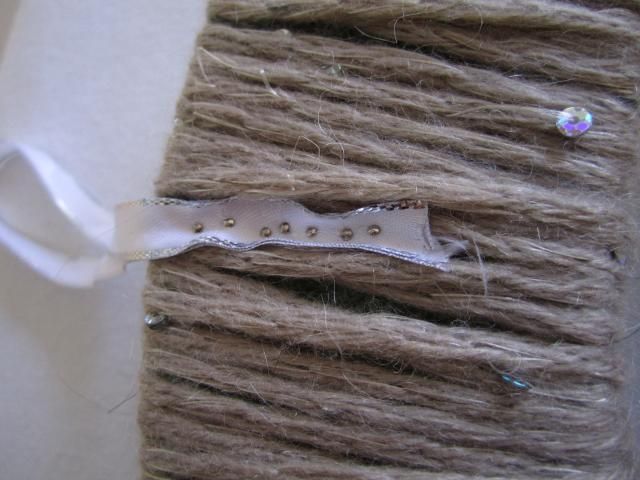 I tend to use a lot of pins for the ribbon, as its going to be holding the entire wreath up and the last thing I want is for the ribbon to come off.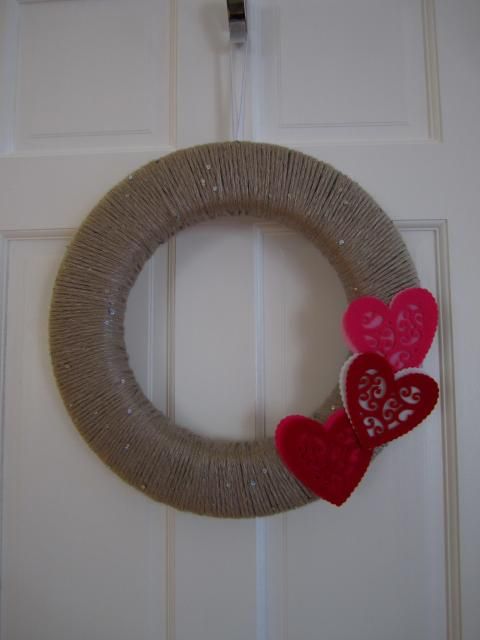 I hope everyone has a happy and safe Valentine's Day. I hope, regardless of your situation or station in life, you can use the day to appreciate all the love you have in your life.