This is what happens when you get a surplus of baby food jars and you're itching to do some etching.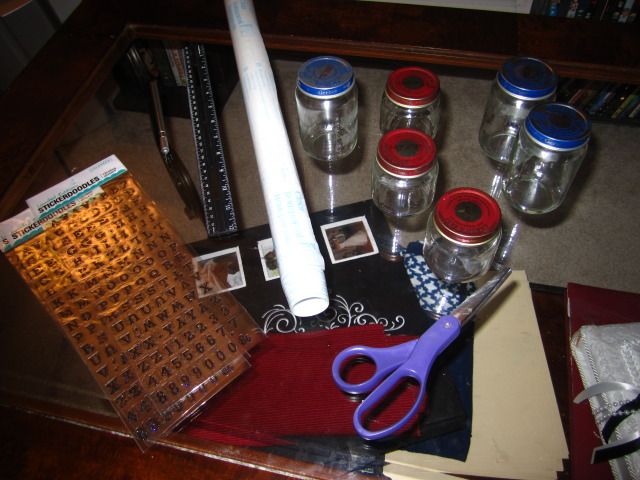 For this project, I got: baby food jars, contact paper, exacto knife, and (border-free) letter stickers.
First, I spelled out the various things each jar would be for with the stickers. The only drawback to this was that I didn't have the foresight to check the stickers for
borders
. This meant I spent an hour cutting around the clear borders. And even then, I would have to settle for blocky letters. Eh, live and learn (and check stickers for clear borders).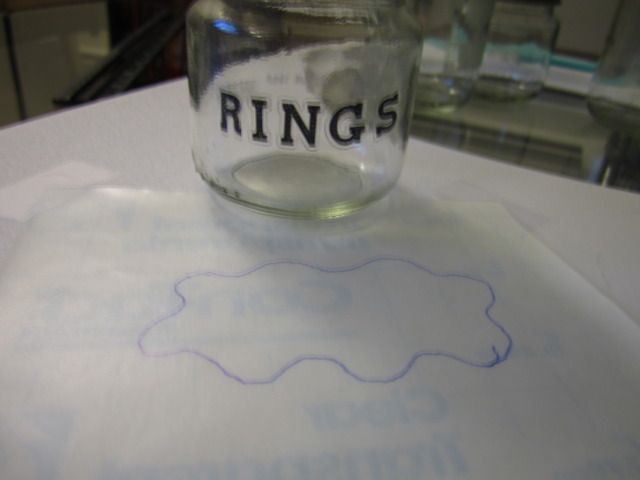 Much like
my coasters
, I taped a 6" x 6" piece of contact paper onto my cutting board. Then, for lack of better phrasing, I drew a splotch on contact paper. I kept the jars nearby so I'd know how big to make my splotch.
And then -- I etched! I used a plastic bag to keep the jars still as I slabbed on the etching creme.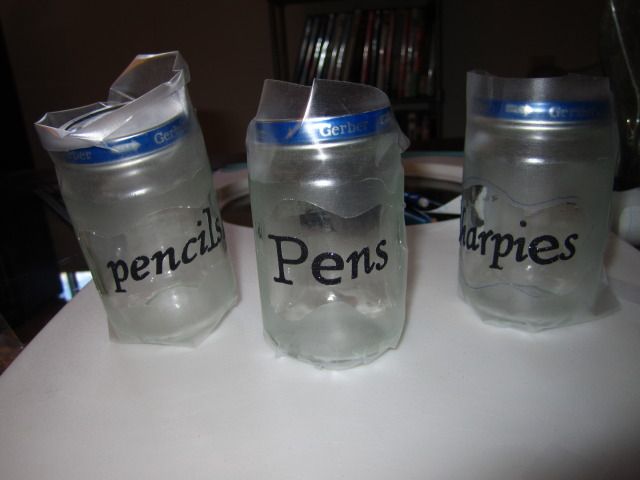 While the etching cream was etching, I worked on the second set. Thankfully, with these jars, I found stickers that had no clear boundaries.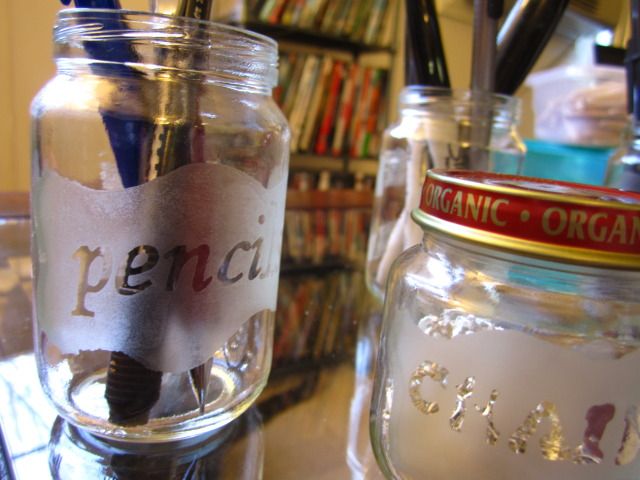 I'm in love with these jars. They're compact, they keep everything organized, and they were a lovely excuse to pull out my etching cream again. Now -- what else can I etch?