In midst of the craze of the great Pandora bracelet, I must admit: I don't really care for bead charm bracelets. I can see why others do, but I've always been a trinket type of girl myself. At least, I assume so, since I never really owned a charm bracelet. They tend to be a bit pricey (and I tend to buy costume jewelry). Honestly, it's only because of my husband that I have any jewelry with real gems in them at all.
So, on my latest trip to Michael's, I decided on whim to pick up the needed supplies to make my own charm bracelet.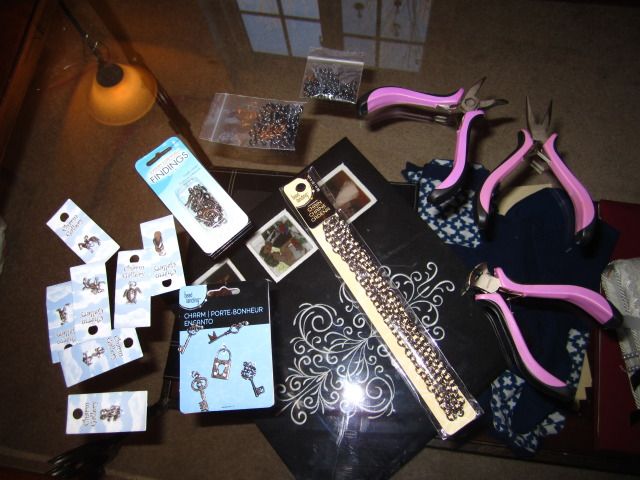 For this, I got the essentials: a chain, a toggle/loop combo, jump rings, and charms. Lots, and lots of charms. Charms that signified various important things/events in my life.
I measured the chain around my wrist and clipped accordingly with my wire cutters. I attached the toggle on one end and the loop on the other with jump rings and I tried it on immediately after. Remember that there's a bit of slack in charm bracelets. And this is the time to make adjustments to the chain. It's a lot easier to clip and put another jump ring on a bracelet than it is to move around 8+ charms.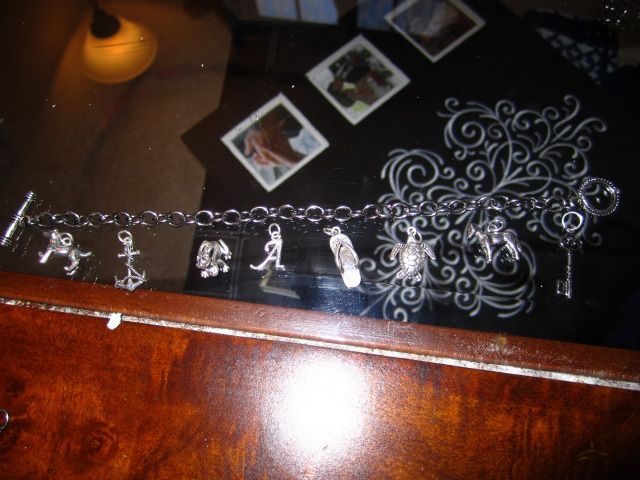 And then, I simply arranged the charms along the chain. It's not an exact science, but I felt my way along and held up the chain after each charm was attached to see how it hanged. There's a phallic joke in there somewhere; I'm just not sure where…
I'm very happy with the result. I love how it feels on my wrist, how it jangles when I move and rest my arms on the table.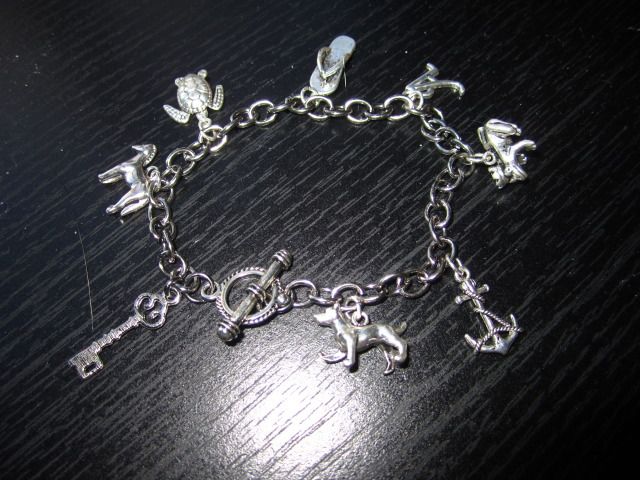 In case you were wondering (which I know you were): some of the charms include an anchor (for my best friend/maid of honor; she has an exquisite anchor tattoo on her forearm), a frog prince (for my husband), and a baby turtle (for my first trip to Ft. Lauderdale, which was right before the sea turtles hatched and the beach was covered in nesting areas). Each charm was about $2 each. The chain was $4. The toggle/loop was probably $1, since it came in a package of 6. So there you go: a charm bracelet for a smidgen over $20. A lot cheaper than the full-priced alternative.