Again, I put this under "so simple it's stupid". Or maybe I'm just getting used to jewelry making. Who knows.
Anyway, with this project, I decided that, if I can't beat the clasp from sliding its way into the forefront, I might as well join it.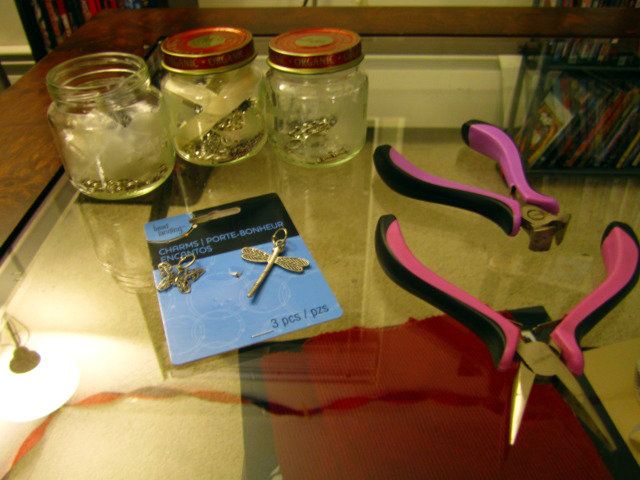 For this project, I got out: my pliers, my wire cutters, chain, barret/loop pair, small (but thick) jump rings, and a pendant.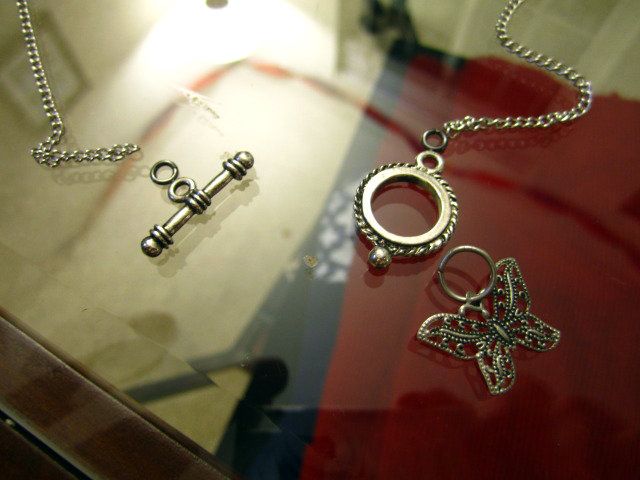 After sizing up the chain (which ended up being the wrong size, but that's okay because everything ended up being wrong the first time around): I used the jump rings to attach the barrette and loop to their respective ends. I then used the jump ring that the pendant already had and attached it to the loop.
Simple? Simple enough. Should be at least.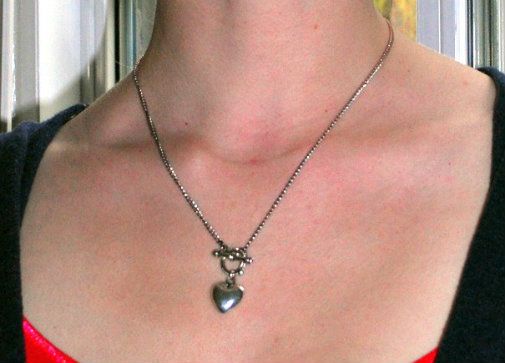 As you can see, I decided in a heavier pendant. I also decided on smaller barret/loops. And I also shortened the chain. But, even with all the tweaks, this was still a super-simple project (and a super-cute necklace).