Our trip back to Niagara Falls was also our first trip where I brought along my DSLR. The real kicker was, not even two months ago, I decided to quit all the fancy functions cold turkey and go completely into manual mode. And I wasn't going to weasel back into "Landscape" mode just because I was on vacation!
I'm really happy with the results, though. I got some incredible night shots, as well as some rainbows that I could only pick up using my DSLR with its circular-polarization filter (my poor little point-n-shoot was having the worst time trying to capture rainbows).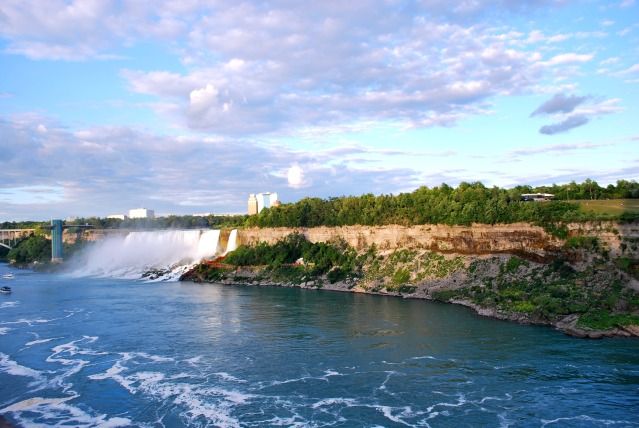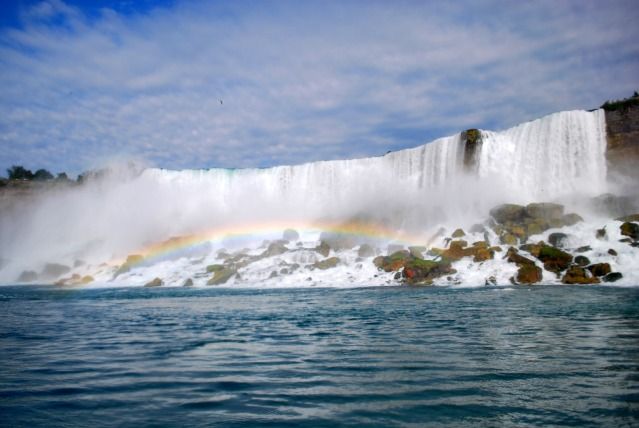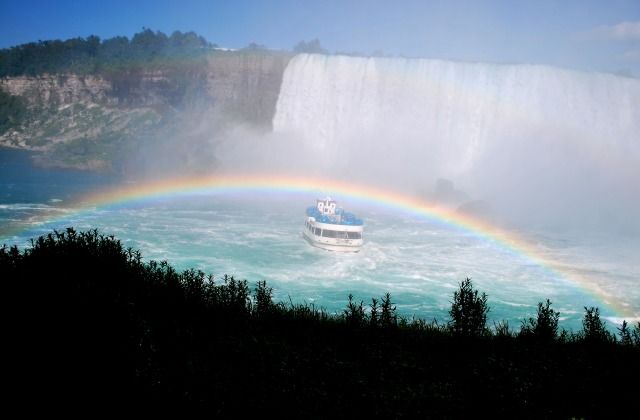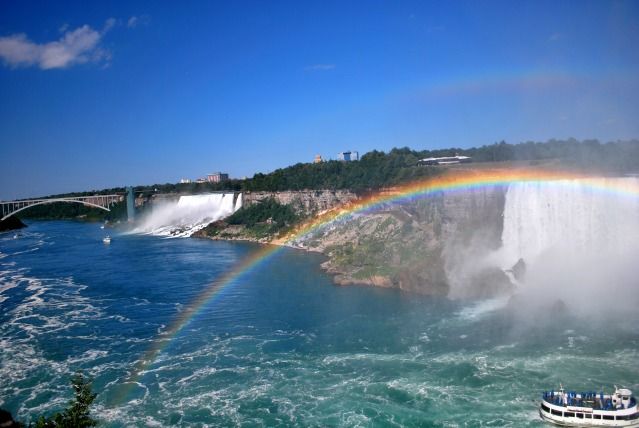 It's a double rainbow -- all the way! What does it MEAN?