A couple weeks ago, one of my favorite photographers contacted me. A few photographs that I had modeled in were going on be part of two exhibitions in Boston. This was a perfect excuse to go back to my beloved town, enjoy all of my old haunts, and indulge in a little narcissism.
One of the places I loved back when I lived in Boston was the Brattle Book Shop. The bookstore in my novel is actually shaped roughly around this independent book store (and my love for this place actually helped me continue on with my writing whenever I'd hit a wall). The best part of Brattle Book Shop is its outdoor bargain book area. For five dollars or less, you can get some real finds (fun fact: I once purchased 10 Shakepeare plays and 5 unedited proofs for $15). Since I didn't have the chutzpah to take any pictures inside the store, I decided to wander the outside area instead: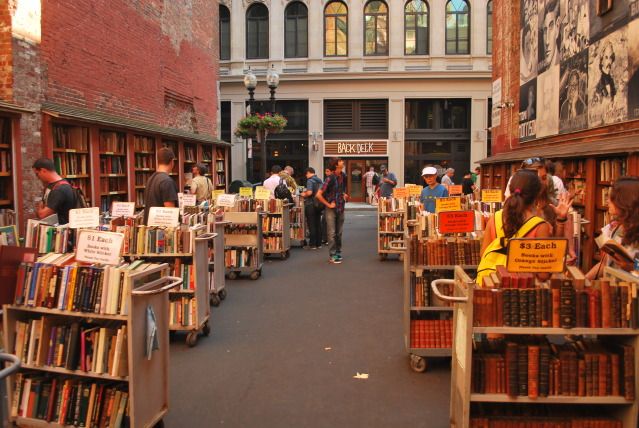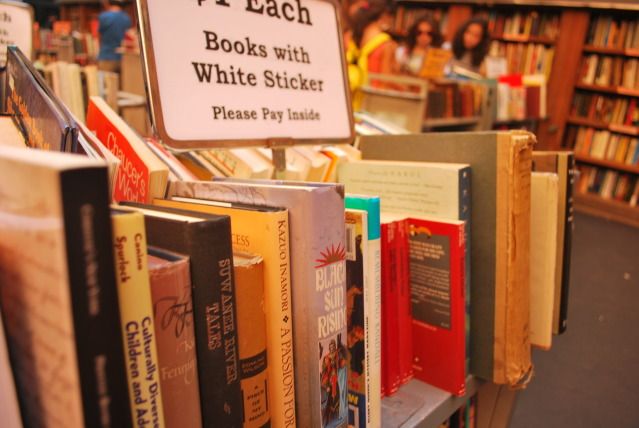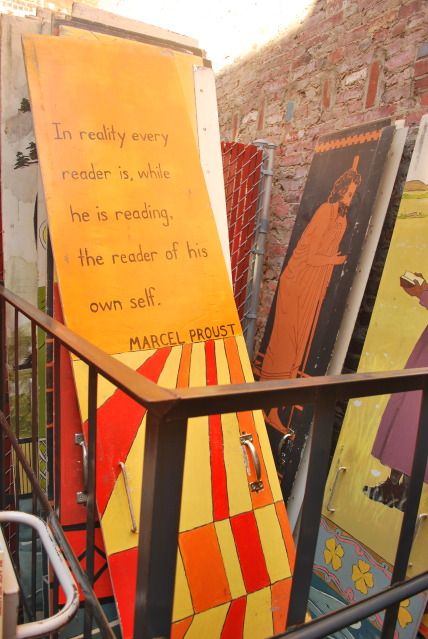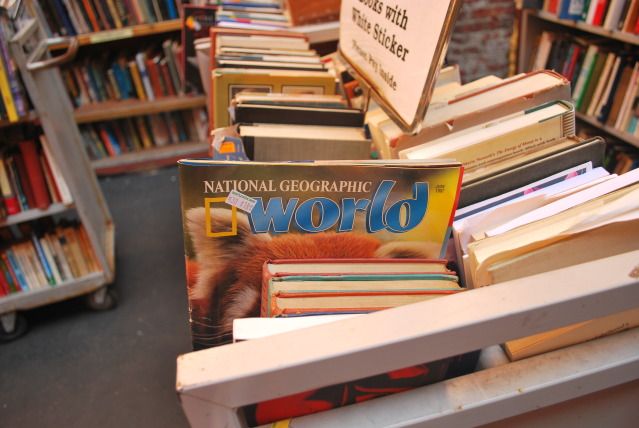 ***

The exhibitions were a blast. It was great getting to talk with Ryuji, owner of Silvergrain Studios. I hadn't seen him since a year before I got married, so it was wonderful catching up with him.


(It was just a little hot that day and a simple walk from South Station coated me in a sweat that I couldn't really wipe away)
It was also a blast getting a little silly at the exhibitions, reenacting some of the more avant-garde pieces.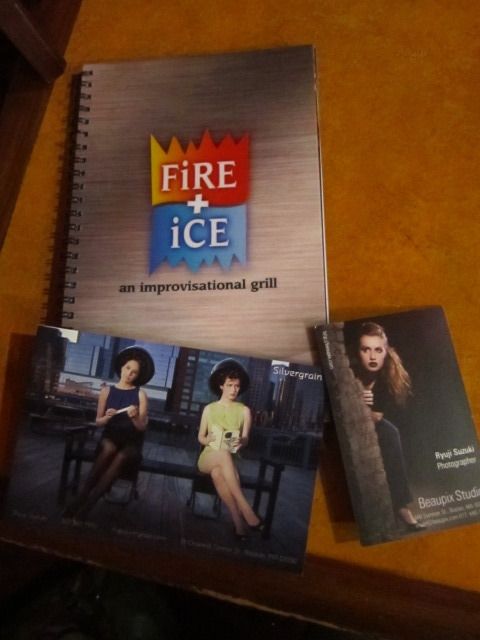 My husband and I topped off our night with Fire & Ice in Cambridge. We brought along the gift card that I had given him
as part of his anniversary present
and enjoyed delicious Mongolian barbecue. I had a little fun ogling over the business cards for Ryuji's photography studio. Ryuji jokes that I'm his "blue paint", aka his primarily-used model. I just like that my face is plastered all over the promotional material.