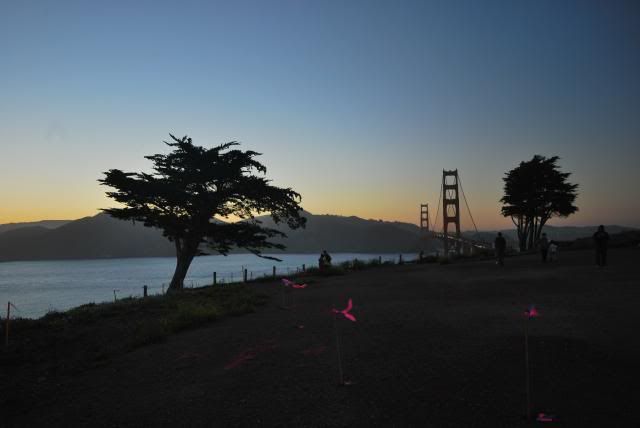 It's been a while, hasn't it? My husband and I returned yesterday from our roadtrip, a little exhausted and a lot bit grateful to finally be home. Somehow, even with 17 days in the car, we only got sick of driving during those last 5 hours of our trip. And, just our luck, those five hours turned into seven thanks to a slew of Fourth of July drivers clogging up the New York and Massachusetts Turnpikes.
However, the trip itself was incredible. We visited 18 states, stopping at 13 cities (and a few bo-dunk towns in the middle of no where). Some towns, like Denver and San Francisco, we stayed for 3 nights. Other towns, like Reno, we stayed for about an hour. We were pleasantly surprised by some places, like Salt Lake City and the whole state of Wyoming. Both areas, we expected next to nothing, only to completely fall in love with the area (although the shores of the Great Salt Lake is essentially a gigantic bog with enough swarms of bugs to make the hardest atheist worry about the end of times).
As I mentioned before, this really isn't the only major thing going on right now. After a long (very, very, very long) and tedious (very, very, very tedious) battle with our mortgage people and rental company, we are finally in the clear to close on our house. It's going to continue to be a long process, as there's still a few things we want to do to the house before we move in (and we're still woefully behind in packing), but we're excited to finally be homeowners, and in a house to encapsulates so much of what we were hoping to get.
So stayed tuned! I've got a whole lot planned for this little blog, even a few *gasp* fitness posts and more personal-type blog entries. We shall see!