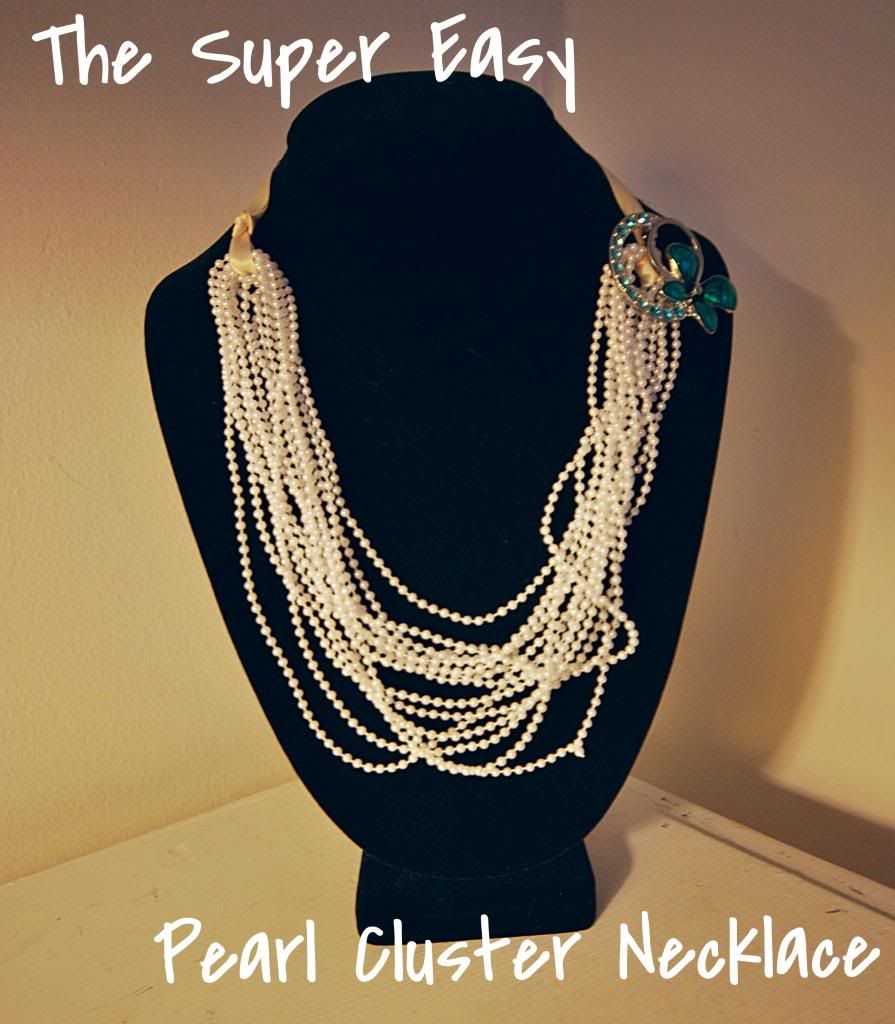 A bought a container of plastic fake pearls on whim to make the
pearl hair comb
. The project required very little of the pearl strands, leaving me with almost an entire box of them. So, going off the idea from
this
blog, I decided to make a cluster necklace with them.
For this, I needed:
the plastic pearl strand,
ribbon, and
scissors.
Later, I would need a toggle/barrette and jump rings (as well as my sewing machine).
I first connected the two ends of the plastic pearl strand, creating one gigantic loop of fake pearls.
I folded the loop in half and half again until the loop was about 10 inches in length. I then fed 6" or so of ribbon through each end of the loop.
I first thought of forgoing any clasps and just tying the ribbon behind my neck. Unfortunately, this ribbon did not like the idea. After naturally untying three or four times, I decided to sew jump rings into place. I strung a large jump ring through one side of the ribbon, sewed the ends of the ribbon together, slid the jump ring up to the seam, and sewed the ribbon on the opposite side of the jump ring, keeping the jump ring in place. Using pliers, I opened a small jump ring and used the small jump ring to attach the toggle and barrette to their respect large jump rings.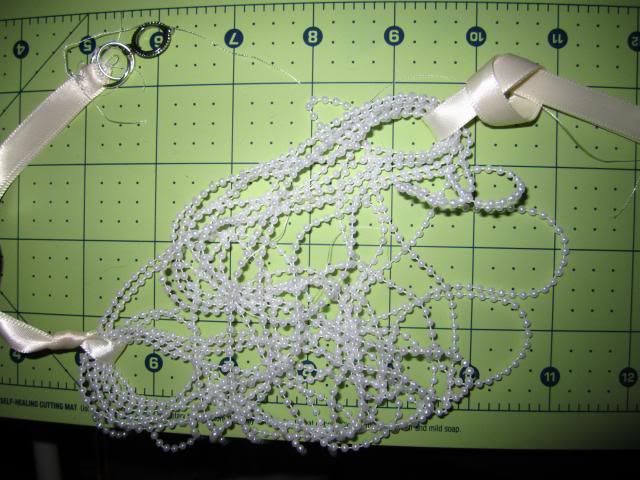 For a cleaner look, I decided to knot the ribbon at its base. The knot was a simple, standard loop, although I did take care to keep the ribbon from folding or twisting in the knot.
To balance that out, I decided to twist a few strands from opposite sides of the loop together, creating a measured chaotic look.
Like
the blog
that inspired this craft, I decided to accent it with a cheap broach I found on eBay. I definitely can't wait to pair this with a strapless dress for a night on the town.