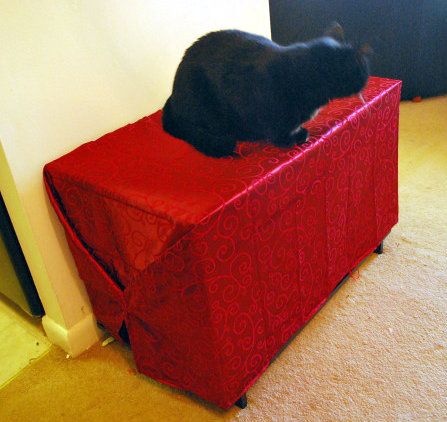 As I
mentioned in my mega post
, I got a table runner and a matching table cloth for a combined total of $8 at the Christmas Tree Shop. The table cloth was the perfect size for our old TV stand/upcycled dining room shelf. It looked a little funny with the edges sticking out, so I decided to wrap up the table like a Christmas present.
This is fairly simple: on one side, flatten the center portion of the table cloth and smooth out the edge folded portions. You'll begin to see a bit of a "wrapped present" look already. Attach a clip to one of those edge pieces, just under the fold.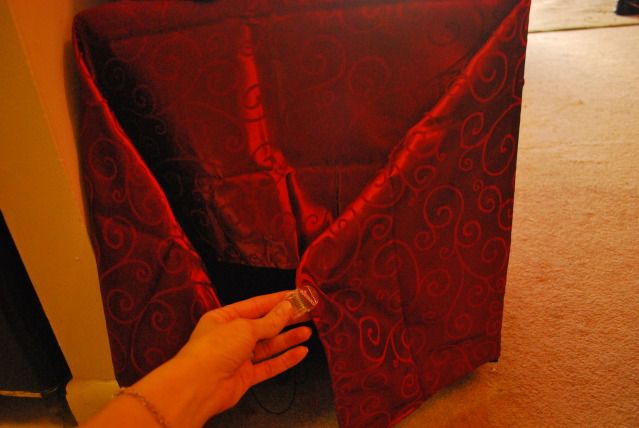 Attach the bottom center portion of the table cloth to the clip, under the first folded edge.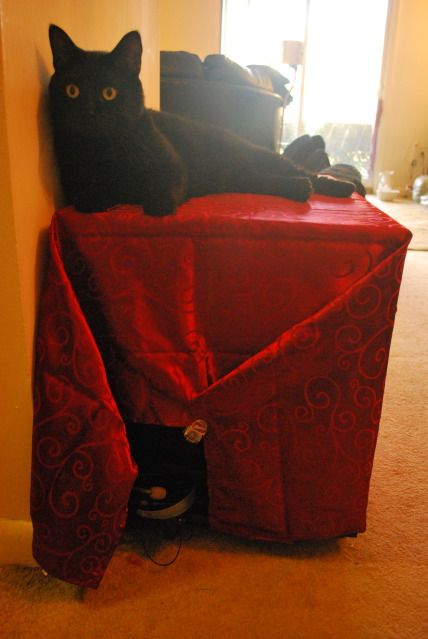 Bring the second folded edge over and clip it into place as well, in front of the folded edge.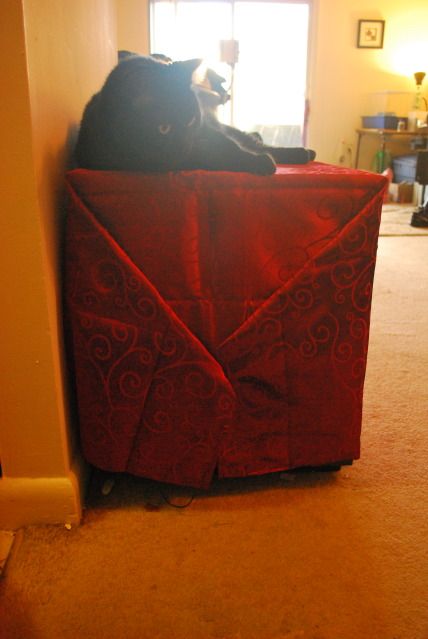 This does take some finagling, but once you get the handling down, you'll get nice, neat look. Perfect for a cat to jump on and mess up.