We already know that I have a
minor
fascination with glass jars. And, thanks to my continual purchases of things like salsa, peanut-butter, and pasta sauce, I'm never low on them. So I decided to spruce up my bathroom a little bit with three cleaned-out salsa jars.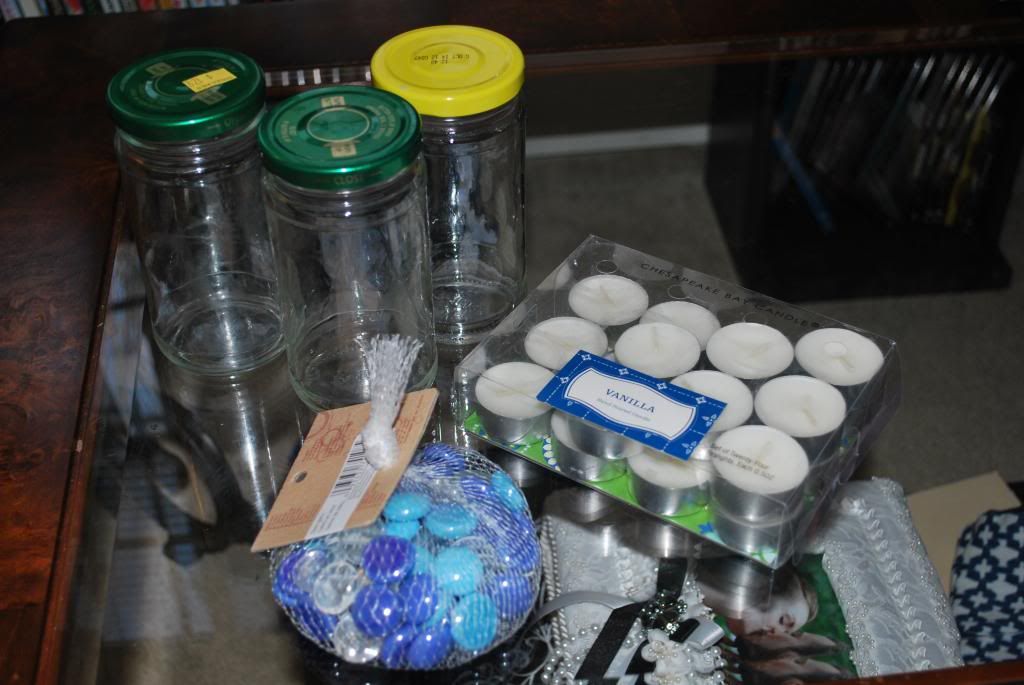 On top of the cleaned-out jars, I picked up tea candles and glass marbles. I also ended up using tweezers as well, but more on that later.
I first dropped a handful of marbles into each jar. After having the worst time trying to keep the number of marbles equal, I decided to keep the amount uneven, arranging the jars so that the marbles incrementally increased.
I then filled the jars with water according to the amount of marbles the jar had. The jar with the lowest number got the smallest amount of water, and so on. I then placed one candle in each jar. I found that tweezers worked wonders in placing the candles in the jars without splashing water on the candle. It also helped prop up the wick.
I placed these in the bathroom on the off-chance I have enough time to take a bath. Turn off the lights, light the candles (which are best lit with a long barbecue lighter), and relax.