Happy Easter everyone! I hope everyone's day is filled with exactly what they need, be it a spiritual day of reflection and celebration or a great excuse to pig out on chocolate. One of my favorite traditions with my husband is egg decorating. My husband's family takes egg decorating very seriously, which ups the ante for anyone decorating with them. Unfortunately, most of my husband's family that had moved
to
the Boston area have now moved
away
from the Boston area, but that doesn't stop us from continuing the tradition with our friends.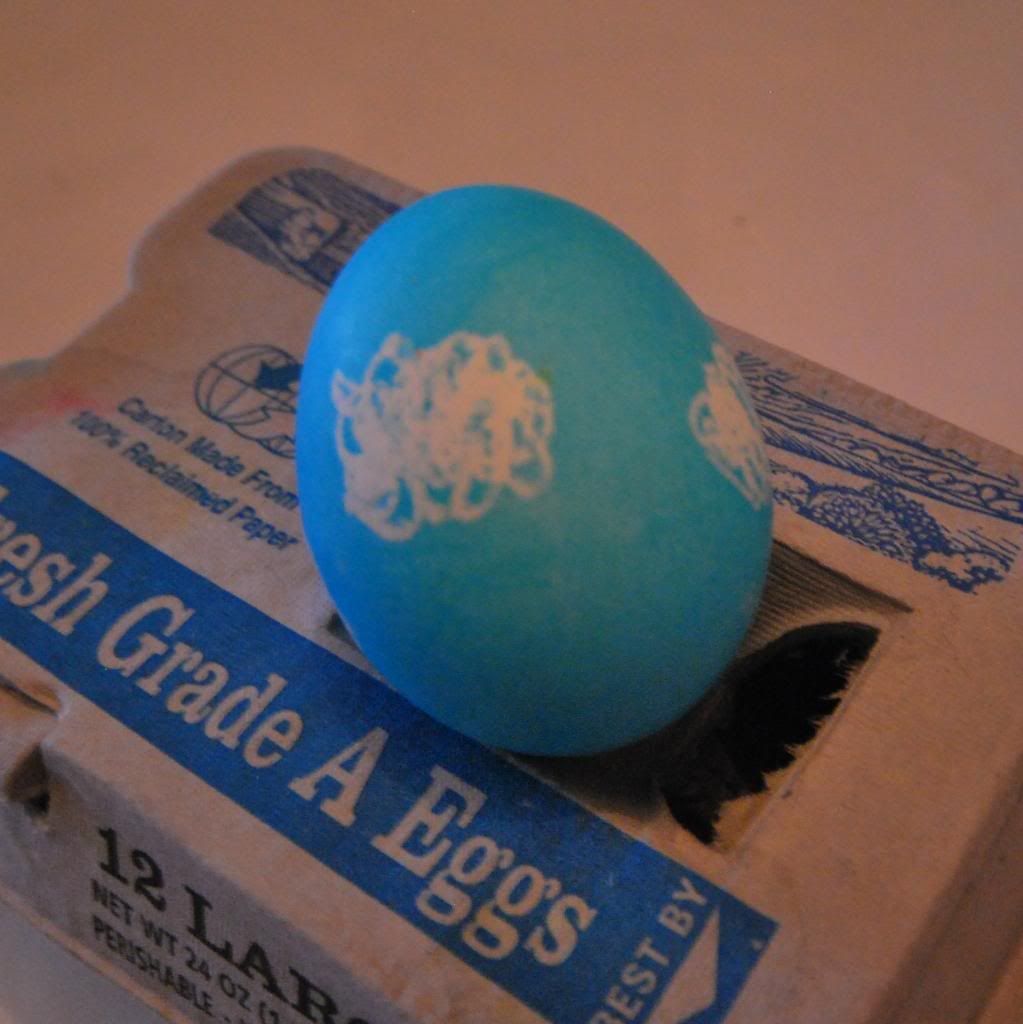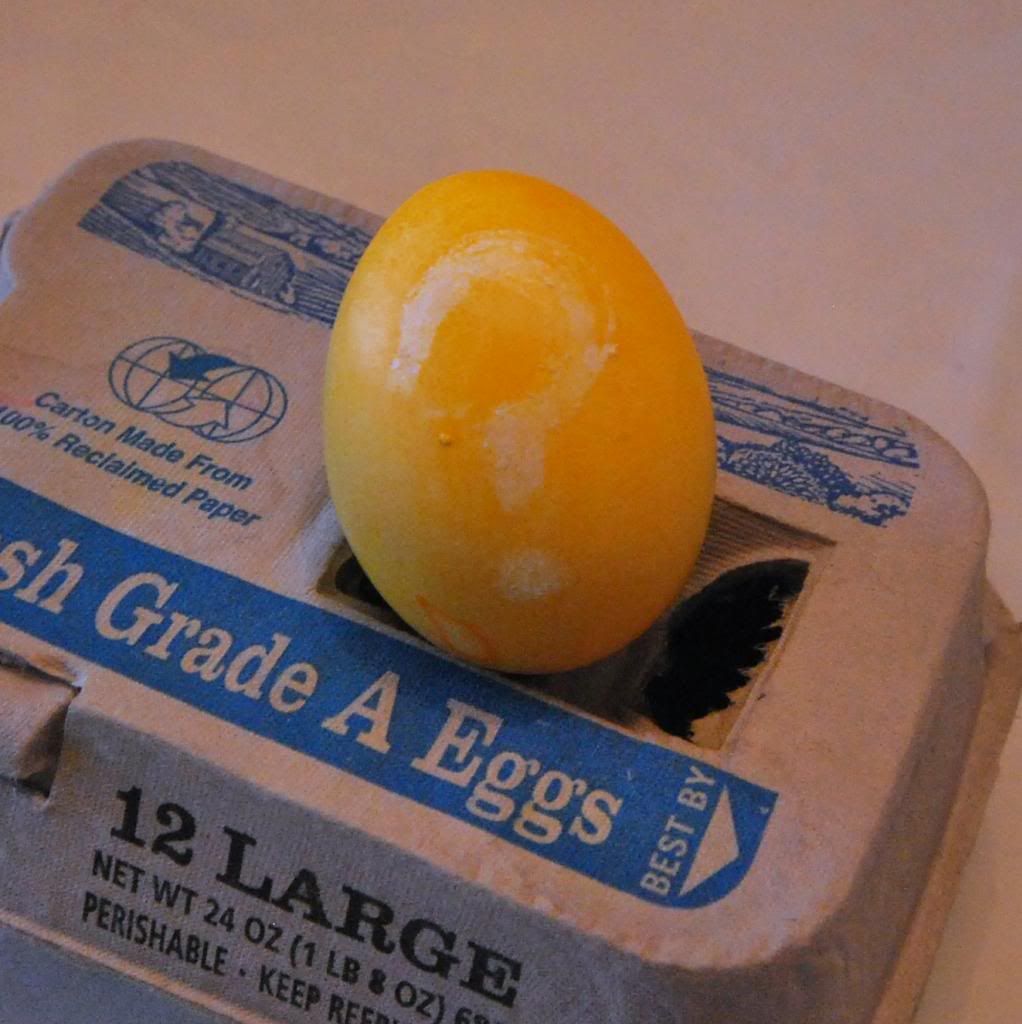 I absolutely love using wax to decorate my eggs. Most egg-dying packets even come with a wax stick specifically for that purpose. You can do nearly anything, like create a nice cloud scene (and a Mario Brothers egg to match the aforementioned egg because the cloud scene reminded you so much of Mario Brothers 3).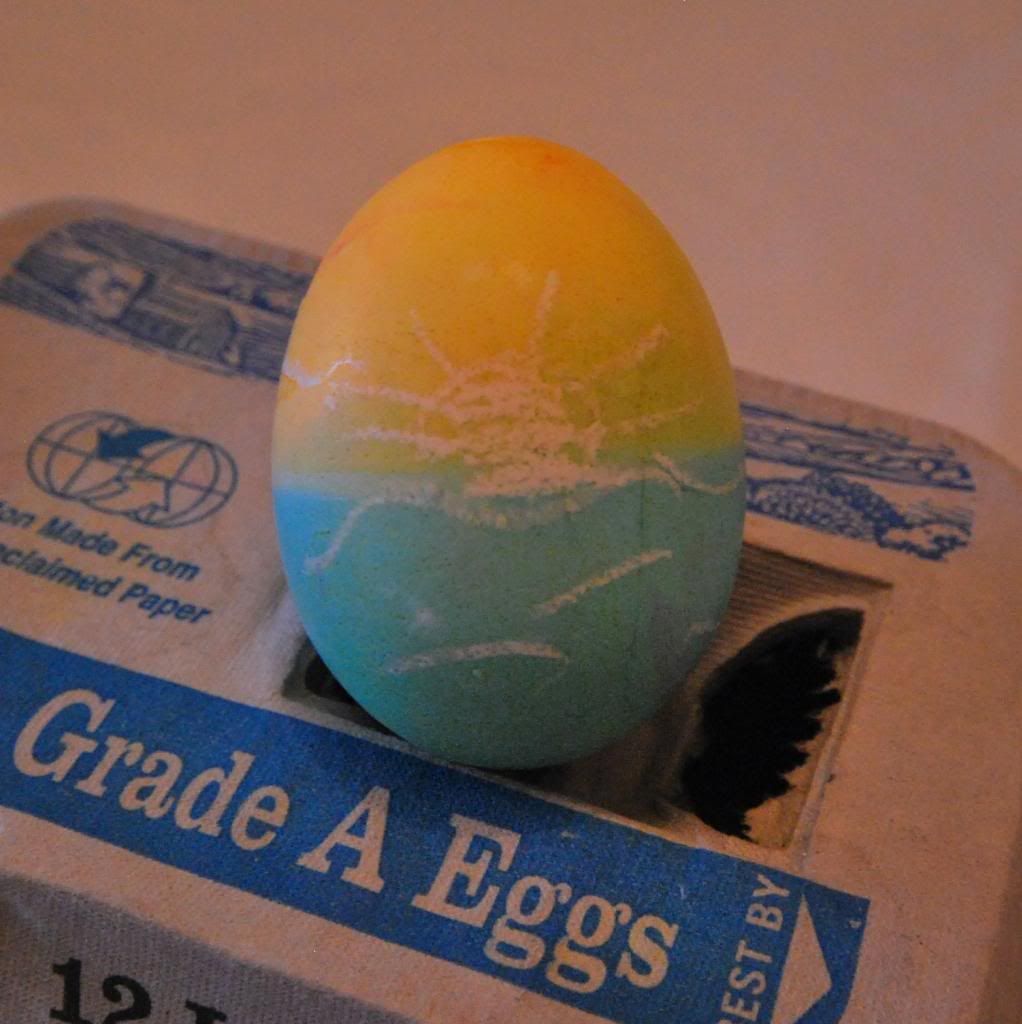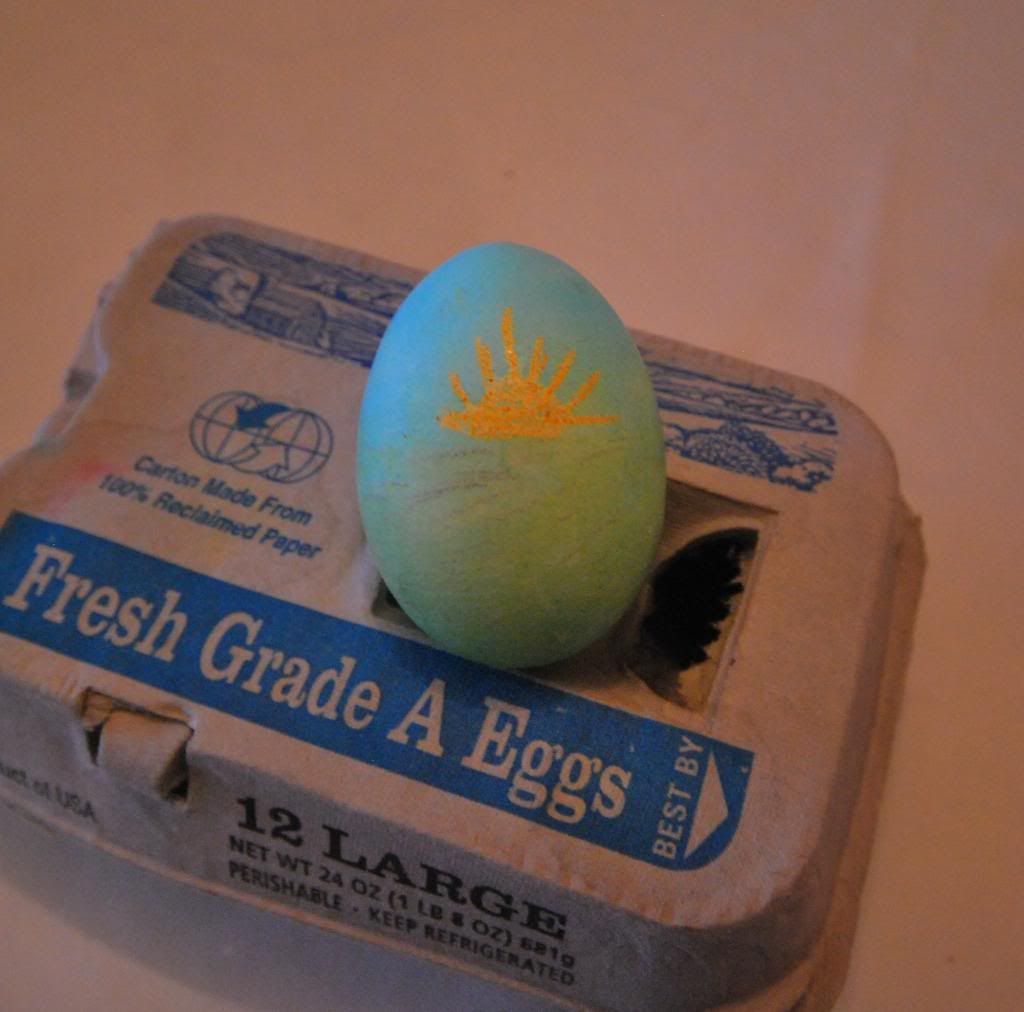 It doesn't have to stop at wax sticks. Any type of crayon works wonderfully. Mix the colors to make whatever scene you'd like.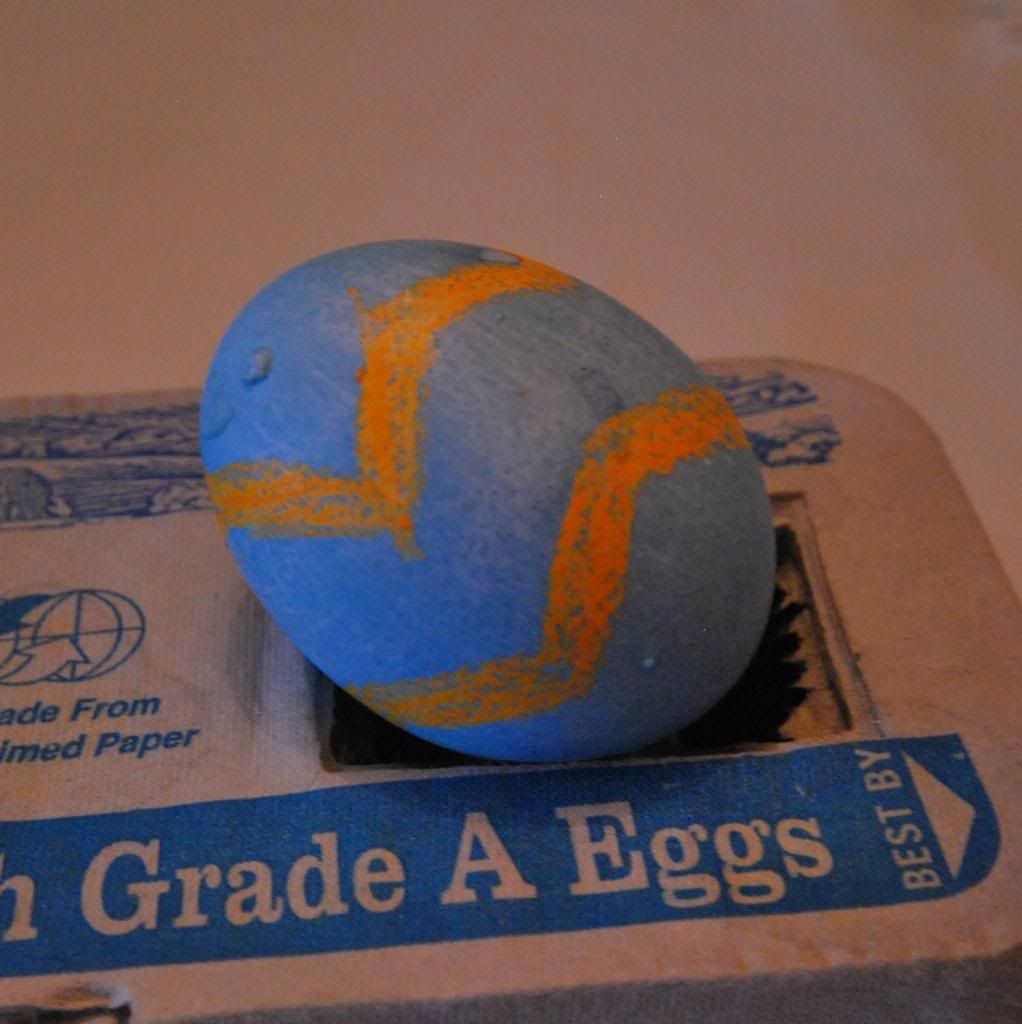 Or you can make a typical "Easter Egg" (like the kind you see in *every* decoration that uses pictures of Easter Eggs) in no time flat.
Or you can do what my husband did and make a Donald Trump egg (or Conan O'Brien egg…jury's still out on that one).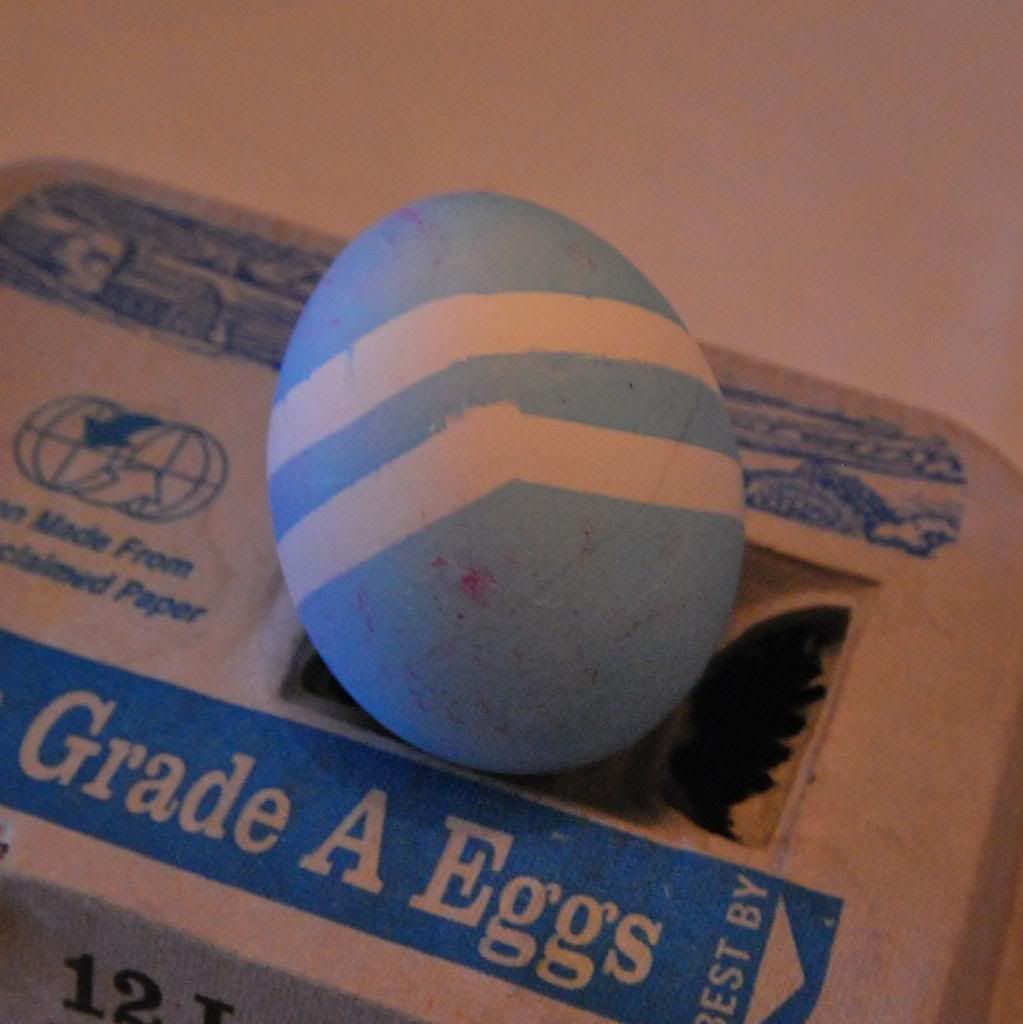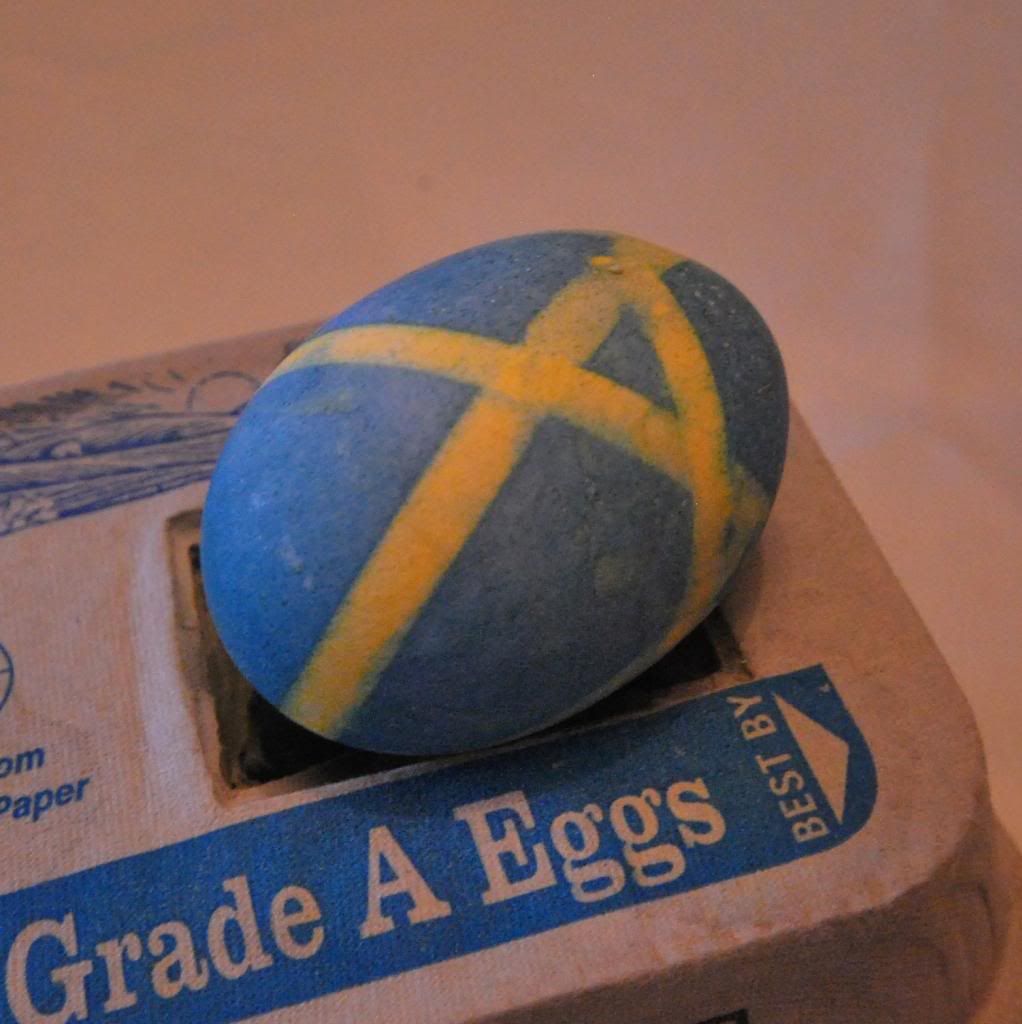 Masking tape is also a great way to enhance your eggs. Lay out strips of masking tape on a cutting board and use a box cutter to create slim slips. You can put the masking tape on first, or dye your egg one color, let it dry, use the masking tape, and dip it in a second color (you can create a pretty awesome watermelon with this effect).
And now begins the Week of the Hardboiled Egg, where I'll be having everything from egg salad sandwiches to egg crumbles on my salad. Good thing eggs are so good for you!