I've reached that age where my parents want my childhood bedroom back. Although I can't take everything until I own a home, I have been bringing a few things back with each visit: some old books here, a out-of-tune guitar there. After Christmas, I came home with a garbage bag filled with old clothing. And by old, I mean
old
-- middle school old. Junior high old (and yes, I did go to both a middle school and junior high).
I got to thinking about what I wanted to do with these clothes. Since I had such a history with them, I didn't want to just donate them or throw them out (because, as we've already established, I'm a pack rat).
Thankfully, I got a sewing machine for Christmas. I quickly decided that I could both practice my sewing skills (which are about 10 years out of practice) and find a use for my old clothing by creating something new with my old clothing.
Thanks to
this
website, my first sewing project was making a tote bag out of an old tank top:
I posted it on Twitter, to which my sister-in-law replied, "Epic cape for Salem?"
I have two cats, Salem & Milo,
one of whom you've already met
. Now, suddenly, a tote made out of a tank top seemed pathetic compared to a superhero cape for my cats, which inspired my next sewing project:

A superhero cape for my cats.
Sadly, I don't wear much red to begin with, and I squandered my one red shirt on the tote. After some thought, I decided – hey, I'm making a cape for my cats, I might as well go big or go home.
The result?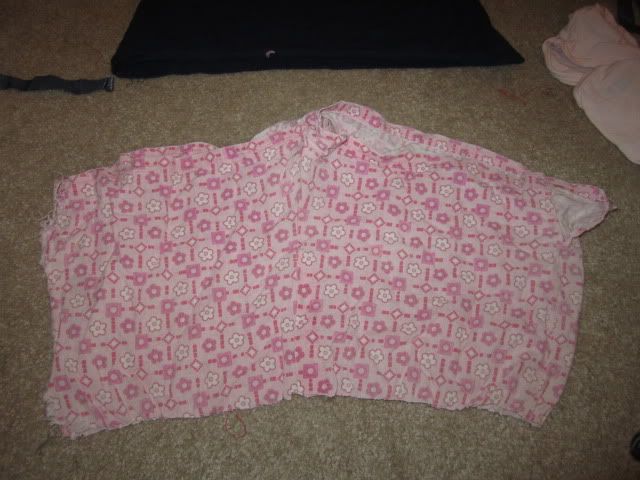 Pink flowered shorts as my cape material.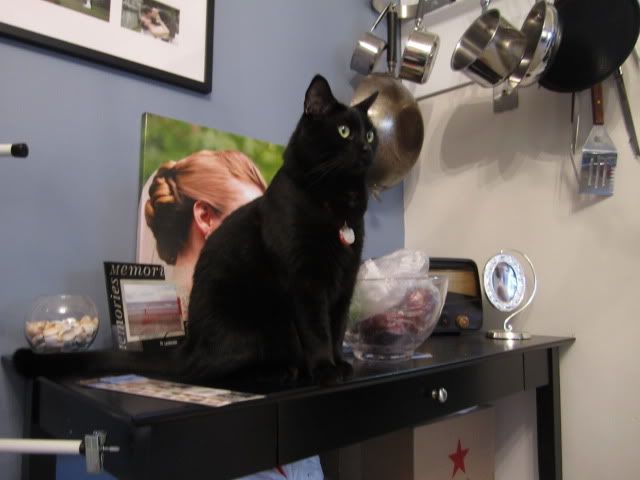 Salem already sensed a disturbance in the force and decided he need to hang out by my sewing machine.
I started by cutting off the elastic and setting it to the side. You never know when you might need an elastic.
You'll be amazed how hard it is to find a cape pattern online, especially one meant for cats. I managed to find
this
site and based my design off of their pattern.
Since I'm still starting out, I don't have many of the sewing essentials, like fabric markers or sheers. So, crayola marker and paper scissors will have to do.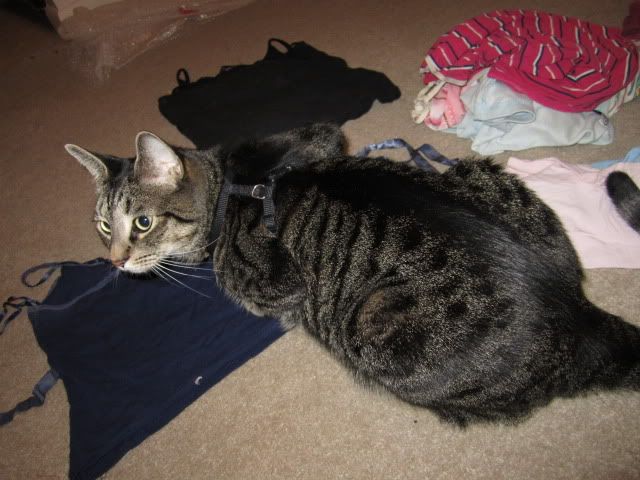 Milo decided to join in on the madness soon after.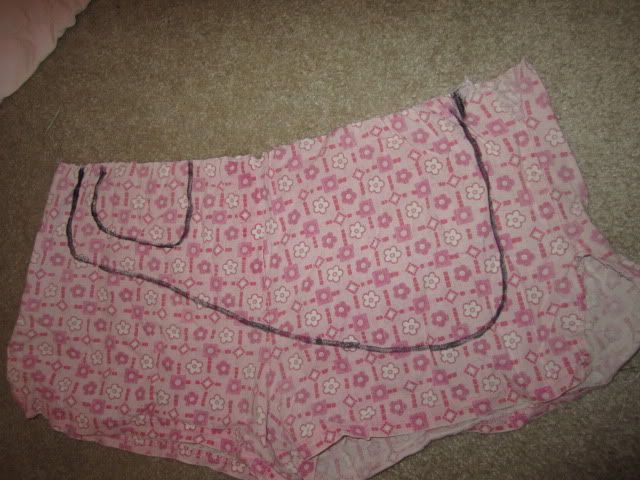 I free-handed one half of the cape on the front side of the shorts and pinned the fabric, keeping it from shifting all over the place while cutting.
I realized after a few snips that I needed to cut at least an inch around the border so I would have some sort of a hem. Eh, live and learn.
After cutting came the pining of the outer hem. As can be imagined, the side without the marker was the hardest to pin, as I had to eyeball the hem the entire way.
I learned the hard way how important it is to iron your hem before sewing it. Before the cape, I tried making straps for a bag, only to end up with a curved and sloppy mess. Again, live and learn (and iron your hems).
Already Milo is getting nervous.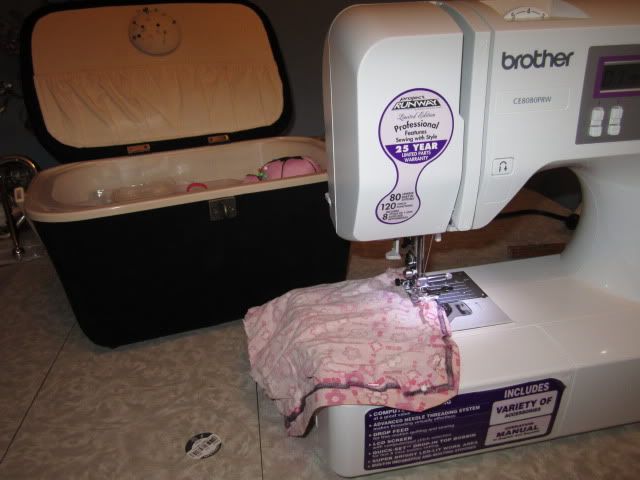 I sewed the outer hem into place. I was actually excited with how straight my stitches were. I couldn't control the path of my stitch for the life of me at first, and I was worried the same would happen here. Aside from my backstitch going a little crooked, I'm very happy with how this came out.
After the outer hem was in place, I pinned, ironed, and stitched the inner hem.
After all this pinning and ironing and hemming, I got a little antsy, and just folded over the top edge and sewed it in place for the top hem. I then pinned the two halves together and sewed them in place.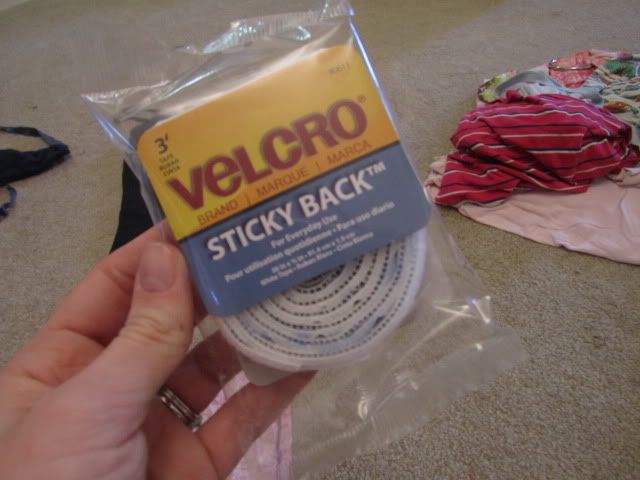 I decided against sewing the top portion together and opted for Velcro instead. Most animals go a little nutty when you try to slip something over their head. They tend to be a bit calmer, however, if something is placed on their back and around their neck instead.
Sticky-back Velcro is honestly my crack. I use it by the metric ton as a teacher. I also love it because the Velcro stays in place when you sew it on.
I must stress, though: the adhesive is great if you're putting Velcro on a wall, but it will come off within the first use on fabric. The Velcro must be sewed on.
I also cannot stress the focus on the Velcro's placement enough. To avoid placing the Velcro on the wrong side, I placed the cape face down on the carpet and folded over the right strap.
The finished result: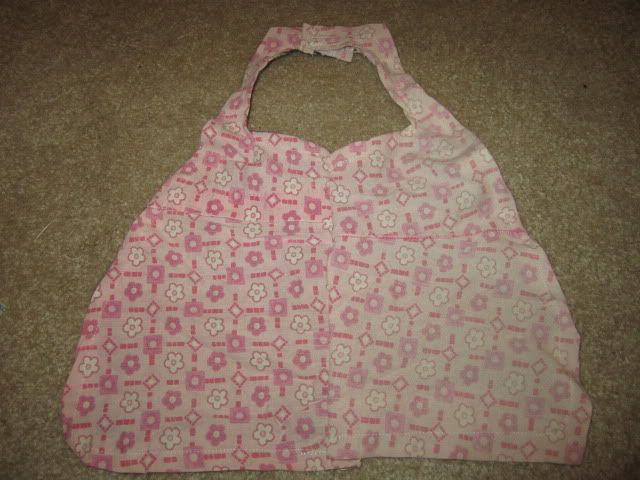 (I realized quite quickly that one side was completed faded. That's what I get for sitting around all day.)

The cats were not exactly thrilled about the cape, but they certainly did not act negatively like I expected. It helped that I gave them plenty of treats before, during, and after.