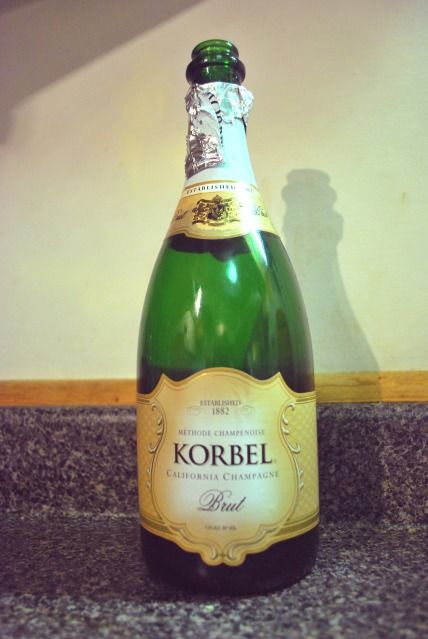 You know the saying: you catch more flies with honey than with vinegar.
But how about champagne?
Originally, I wrote this in August, but just never got a chance to post it. Once Fall hit, I felt it was unnecessary, because fruit flies are obviously a problem of the summer, right?
Wrong.
While I absolutely love New Hampshire (I mean, c'mon, ducklings come to my patio to eat birdseed), one problem I have in New Hampshire that I didn't have in Boston is fruit flies. And they are merciless. Turn on the faucet and ten flies come out. Open the trash and it's like I'm recreating the Green Mile scene, only with my trash can playing Michael Clark Duncan's* role. Absolutely terrible.
But there's a quick fix for this problem (and a wonderful excuse to drink).
First, buy a nice bottle of champagne. Invite some friends over and enjoy a few glasses with a few strawberries. Just make sure to save about 1/5 of the bottle.
Then, simply leave the bottle out on the counter. The champagne won't smell to us, but it'll attract the flies like … er … flies. Keep it out for as long as you like -- surprisingly, it never looses potency. Just make sure to not look at the old champagne when you dump it down a (very empty) sink. It's enough to churn any strong stomach.
*rest his soul