Ever wondered what to do with that box of chocolates after you're done with the chocolates?
I didn't have the - er - heart to throw out my empty box of chocolates, so I decided to upcycle it into a lovely box of various and sundry things.
For this, all you need is:
- an empty heart box
- Mod Podge
- an applicator of any nature (I used a sponge brush, but a paintbrush, or even just your fingers, works as well)
- maps. You can use anything, from road maps, souvenir maps … I decided to print up maps of areas that mean a lot to me (since I seem to
already have a knack for that.
)
- optional: circle punch. You can simply cut out the pieces of map, but I wanted something a little more crisp.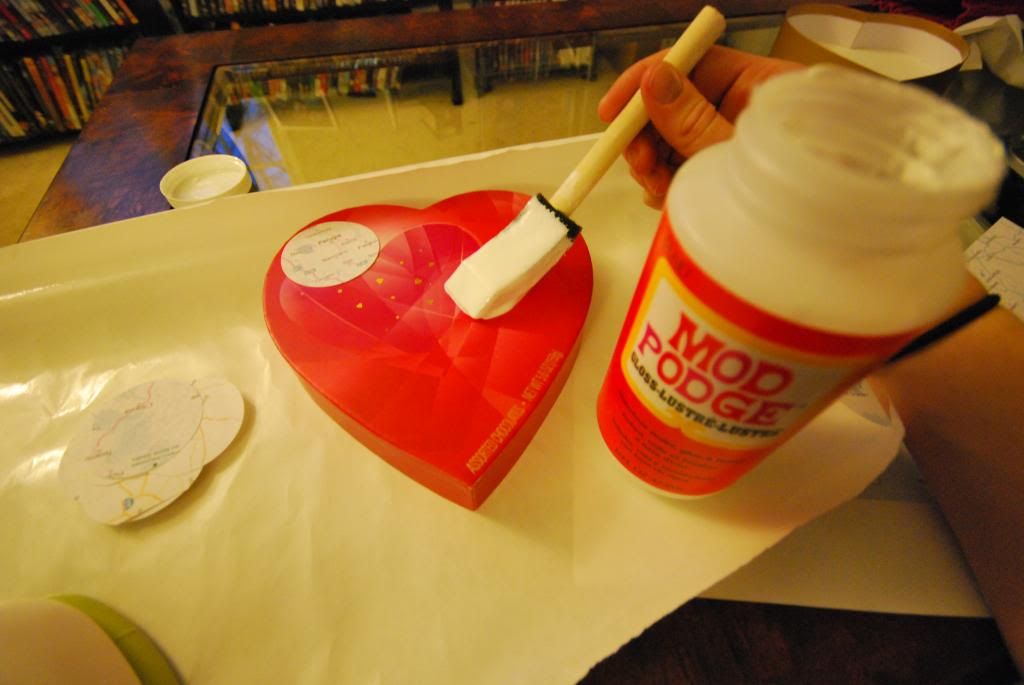 As I've
mentioned before
Mod Podge is the answer to every girl who got scolded by her art teacher in elementary school for using too much Elmer's. Apply a nice layer of Mod Podge on the box, place cut-up (or circle-punched) pieces of the map to the box, and brush a layer of Mod Podge on top. Wait a few minutes for the glue to dry and continue on. You'll need to make a few layers, especially if your box is a bold color like, say, red, so make sure to print out a good number of maps!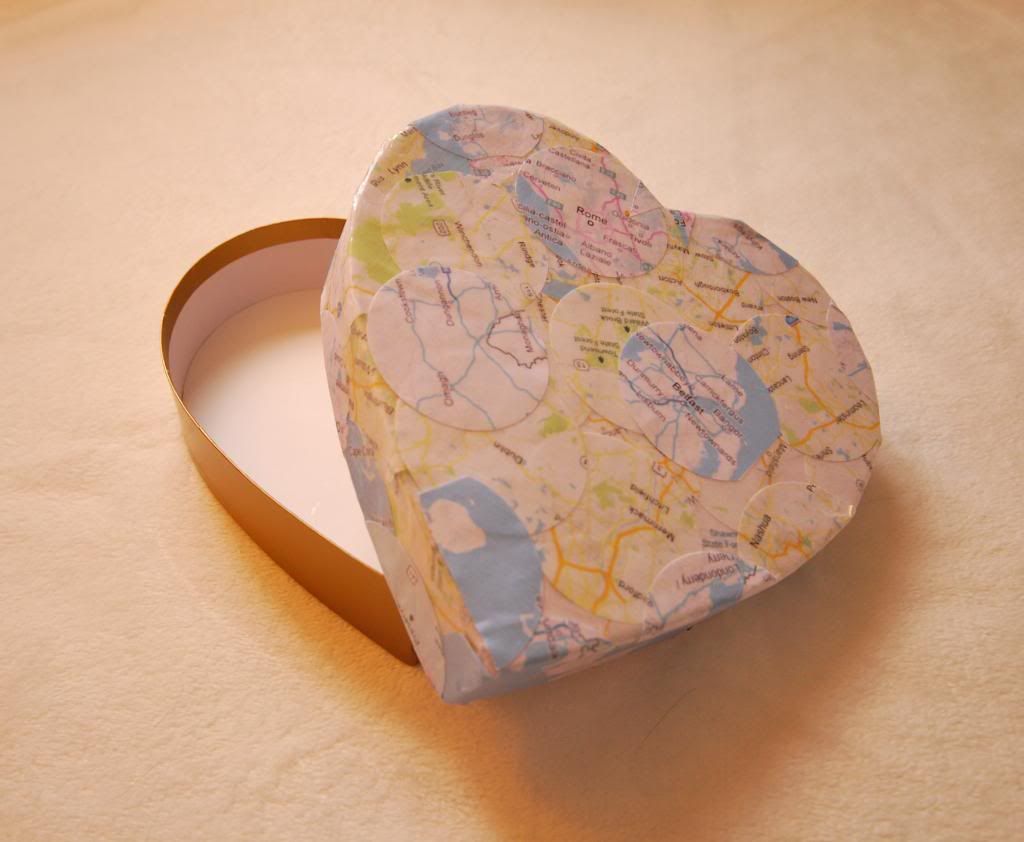 Now the question is: what will this box hold? Items to be scrapbooked? Buttons? Our passports?
Oooh! Our passports…how fitting =)