The moving process is (more or less) underway. We have our apartment lease until the middle of November (and we'd lose even more money if we tried breaking the lease), so we've been taking it fairly slow. Which has been nice. We've been able to work on the house and spend time inside without any furniture. It's given us a good feel for where we want everything to be, as well as what types of furniture we want to be on the lookout for.
We originally decided to hire movers, but bring up the breakables ourselves. However, with all the work that we have been doing on the house (from running cables to choosing paint colors to taking care of the chickens. Oh, I didn't mention we got chickens in the deal? The house came with a three-chicken coop and the previous owner gave us the chickens, as their new place does not allow coops to be built on the property) we've been going up to the house 4 to 5 times a week.
We first thought that we'd make use of the (whatever meager) storage space our coupe has and bring up the breakables slowly but surely, imagining that we'd eventually have to rent a Uhaul truck for the rest of them. Turns out the coupe can hold more than we originally thought (especially when I'm driving up by myself). By the end of the week, we had already transferred over every breakable box.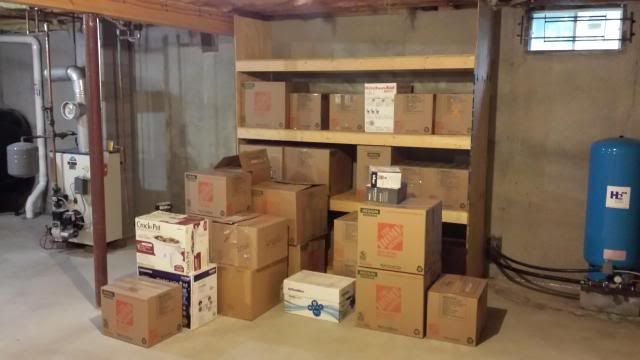 So "only moving the breakables" turned into "moving over whatever would fit into the coupe". As we see it, given the cost of movers, anything we can easily move ourselves
should
be moved ourselves. And the big things, like our couch or our bed or our TV, can be left for the movers.
Everything is currently being kept in the basement, partially because we don't want it in the mover's way, partially because we plan on repainting practically the entire house. We've already picked out the colors and found our painter. Now it's only a matter of finishing up the home improvement projects and nailing down the dates with the painters.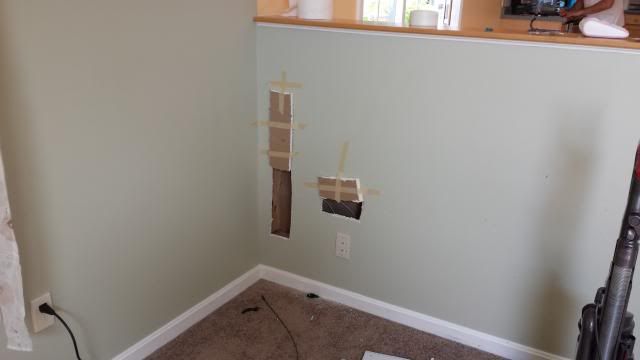 Speaking of home improvement projects, we have been running cables through the house. This involves a lot of cutting walls, drilling into planks, and
a lot
of drives to Home Depot for various supplies. We've been at the house every weekend and evening and, after over 3 weeks of work, we've finally finished up this project.
With any luck, we'll be fully moved into the house by September (just in time for my birthday). And thus will begin the process of unpacking, decorating…and making mortgage payments. But hey, at least it's money that is going toward an investment, instead of going to the leasing office with little to show for it.